Views7998
Since its release in 2013, the Nokia Lumia 1020 has been considered the best camera SmartPhone in the world. With a whopping 41 Megapixels, a mechanical shutter, 1/1.5" Sensor, Xenon flash, and an Optical Image Stabilization (OIS) this is more camera than a phone! Still, this impressive device has perched upon its throne for nearly 3 years.
However, there are some serious downsides:
• It's enormous. The camera lens on the back causes a noticeable bump and is relatively uncomfortable in the pocket;

• It's a Windows Phone. Unfortunately for Microsoft, Windows Phones aren't taking off and seem to be going the way of the Zune. Microsoft's biggest issue was a late entry to the market coupled with a lack of app support. The Windows OS is actually quite impressive – intuitive, quick, & cohesive. It's all you want in a SmartPhone OS. But with little app support, Windows cannot compete with iOS and Android.

• The camera is very slow. It takes almost five seconds to open and a couple seconds to focus and shoot.
So while 1020 has the technically superior camera, some of the newer Android and iOS devices are rivaling the quality of with none of the downsides. In fact, Samsung's Galaxy S7 and the iPhone 6s Plus are now producing images that are being compared to professional-level cameras.
But the hardware is only part of what's going on here. The proliferation of selfies, food shots, and other SmartPhone photography shots has led to the increase in app support for this growing trend. With improvements like OIS and image processors, SmartPhone cameras are capable of supporting a 25 Megapixel Camera with 14-bit color depth and 30 FPS shutter speed – essentially rendering any normal camera short of professional grade DSLRs obsolete.
If you are an avid photographer and looking to build your own photography app the time is now! Connect with team@sdi.la and get a free no obligation quote.
When you include features like Apple's new Live Photo (so close to a Harry Potter-universe photo that it makes my inner child jump with glee), it's easy to see that we are in the middle of a revolution. This evidence for this revolution can also be found in the increase in partnerships between SmartPhone Manufacturers and traditional camera companies.
The most noticeable of these partnerships is between the German Lens company Leica and SmartPhone builders Huawei. The Huawei P9, to be released later this year, is reported to have a dual camera system with a Leica lens – ideal for urban photography. Coupled with excellent software support, this new smartphone is bound to shatter expectations of what SmartPhone Photography is capable.
As SmartPhone Photography grows, the need for supportive apps will grow in concert. We identified several excellent Smartphone Camera apps for iOS and Android, but there are plenty of articles out there listing the best. Take a look a some editing and shooting apps, but this post is meant to highlight the various elements that make these apps successful.
1. Just Editing or Editing & Shooting?
Smartphone Photography apps can fall into two general categories: Shooting and Editing. If you are trying to create an app to replace a phone's native camera app, you will still need to have extensive editing features. An app that just does editing or image manipulation will have a smaller budget and a shorter launch-to-market, but apps for shooting & editing have a higher revenue potential. Not sure which is best for you? Get in touch for a free consultation with our experts.
2. Killer Editing Tools
High-end editing tools are a must. Even amatuer SmartPhone photographers love the ability to crop, enlarge, and make various other edits to their pictures. To succeed in the market, you must put an especial emphasis on your apps editing capabilities.
3. Filters
Having a set of filters is another must. Filters provide another outlet for a photographer's creativity, while improving the overall quality. It is an expected feature in any photography app.
4. Manual & Automatic Settings
You need to have automatic settings to appeal to the amateur SmartPhone photographer – most will have neither the desire nor the know-how to change settings anyway. But at the same time, you need to let serious photographers customize the app to suit their needs. For apps that shoot and edit, this includes the ability to set the flash, ISO, focus, et cetera.
5. Easy Sharing Capabilities
The world today is a world of social networking. Any consumer app or website, especially one involving creativity, needs to let users easily share work with friends and families through various social media sites as well as texting and email. This is probably the best way to market any app – and it's free! Don't think it's that important? Well, there's a reason that Instagram was just given a $37 billion market valuation by Merrill Lynch – with the expectation that it will continue to grow.
6. General Suggestions
a. Photo effects are a popular tool for any Photography app. This allows the photographer who loves to edit make their photos unique. This includes everything from the ability to make memes to adding stickers and/or other images.
b. Shot Stabilizers are another excellent feature to include. Since many SmartPhone Photos are snapped quickly, apps without a stabilizing feature come out jumbled and blurry.
c. Time Lapse Photography refers to the process of taking many photos over a pre-allotted set of time. This creates basically a film, similar (but not the same) to stop motion. Time Lapse is quite popular among serious photographers and amateurs alike. It's a great way to make your app stand head and shoulders above the competition.
Photography App Builders
At SDI, we build apps that inspire creativity and allow for full editing capabilities. Our apps use the industry's best techniques to build intuitive, fluid UIs that encourage customer loyalty, grow your userbase, and increase revenue streams. Ready to get started on your own SmartPhone Photography App? Give us a call at 408.802.2885 or send us an email to get started. You can also fill up your contact us form and get a no-obligation quote.

Views7998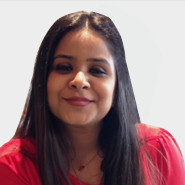 Join
22, 450 Subscribers

and get the latest BUZZ
from Silicon Valley