Views5997
Marketing is the single hardest aspect of app development and it's probably one that most novice app entrepreneurs neglect the most often. But an app is just like any other product: nobody will buy it if they've never heard of it.
Of course, marketing is so much more than just making people aware of your product. It's often about making people aware of a problem that your app addresses. It could be anything from a competitor's app that doesn't have the advanced features that yours does, to raising awareness of social issues that fly under the radar. Check out trending case studies that highlight important features for businesses that you can incorporate into your project.
There are many techniques that can be used to properly market your app. They range from well-known methods like App Store Optimization (ASO) to rarely-utilized using post-launch updates as a promotion.
Over the years, SDI has utilized both of these strategies and more to successfully promote thousands of products. We've learned a lot during our 16 years of business, including some stuff that surprised us. Let's go over a few of our favorites.
App Store Optimization
Much like it's cousin SEO, ASO is the process by which developers design content to rank favorably. With ASO, developers are trying to create an app that the either gets featured on the app store main page, or gets listed higher in search lists. The methods by which this is done is quite similar to SEO, but there are some differences:
• Keywords: for those of you hoping that keywords weren't going to be a part of this, sorry. Maybe next time. Keywords are just as important for ASO as they are in SEO, perhaps more so. Make sure you understand what relevant keyword phrases are receiving the most Google traffic and add them into your app content. Do not stuff your content with keywords, though. Google hates that. Key difference: you need to figure out what is the highest traffic word or phrase and put it in the title of your app! This will get you more traffic and featured higher with Google.
• Rankings and Reviews: Getting ratings and reviews is an essential aspect to ASO. It's also very difficult to accomplish – unless, of course, it's a bad review (do it right the first time). People may love your app and use it all the time. That doesn't mean they will spare a moment to write a review or even rate your app. Do your best to encourage users to leave reviews or stars for your app.
ASO is important when marketing, but it is by no means the only way to market your app. We'll explore additional options and strategies next.
The Ol' Standbys
The Holy Trinity of digital marketing: Social Media Marketing, Personalized Website, and Media Outreach (read more about how to get media coverage for your startup and app here).
• Social Media Marketing is a beast that has arisen in the wake of massive social networks like Twitter and Facebook. As odd as it may seem, if your app doesn't have a SM account, you're missing out on a huge market. Open accounts across all the major Social Networks – but make sure you're customizing each account for the appropriate market. Twitter users are different than Pinterest users. The same campaign won't be effective for both audiences. Nearly 20% of smartphone owners discover apps from SM sites; you can't afford to not do this.
• Personalized Websites are a necessary part of app marketing. Not only does it raise your Google rankings, but having a strong web presence legitimizes you in the eyes of a lot of users. It also provides a place for you to communicate with users. Posting news, updates and even blogging are necessary steps in modern app marketing. Quick note here: Google recently made some changes to their Search algorithm. The new change penalizes (ranked lower on search returns) full page banners for apps, even on your own website. Scrap those full page ads and go for partial banners that are relegated to a part of the page.
• Media Outreach is a great way for you to expand your target market. The actual numbers of people downloading apps that they read about in a journal or magazine is relatively low (hovering just below 20% for online publications). However, it raises awareness of your app and, with millions of apps on the market, it provides additional recognition.
The Ninja Tactics
New marketing tricks and strategies are being thought of every day. Some work, some don't. One that our marketers at SDI have come to love is the Update trick:
• First and foremost, push notifications that inform users of updates are really important. It might seem fine to just display the notification once the app is open; but pushing update notices out of app reminds users that your app is around. In other words, it's the perfect way to re-engage users. Promote big updates (i.e. new features) via the methods above – you want users to be excited about the new features and changes.
• A lack of updates to content will bore users. Since users are your best way to market your app (nearly 50% of all apps are discovered by talking to friends and family), you can't afford to upset them. App updating needs to be included in any app that you want to succeed.
• Updating your content frequently will now improve your app store rankings. Both the App Store and Google Play provide nearly equal ranking weight to both your update/news page and the app description page. Your "what's new" page should open up with content demonstrating how often you update – engage users from the start!
SDI is a master of app marketing, whether your app is for Android or iOS. Our experience speaks for itself but just in case it's not talking loud enough, we've been doing this for nearly two decades and we've worked on thousands of projects with hundreds of global clients
If you have an idea, but wondering how to start or if you need some help marketing your app or even building an app, we are your go-to partner. Get in touch today for a free consultation and a 10% on your first project! You can email us at team@sdi.la or call us on 408.802.2885. Our expert growth hacking and marketing team is looking forward to hearing from you.

Views5997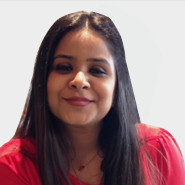 Join
22, 450 Subscribers

and get the latest BUZZ
from Silicon Valley