Views4650
HRMS software is quickly becoming one of the most useful tools for businesses across all major industries. Predictive HR analytics is an extremely valuable technological service that can help HR managers and CEOs determine how to manage staff, how to improve worker efficiency, and how to improve worker happiness.
Recently it was reported that the Vice President and HR Director of Cisco's UK branch began to test out the software herself. This software, called TeamSpace, teaches people to be better managers through comprehensive data analytics. But TeamSpace is following a common trend our own analysts have been noticing for a while: comprehensive custom software for enterprise ventures.
While custom software isn't new to the game, recent advances in programming and computing power have led to better, more sophisticated algorithms. These algorithms are capable of gathering more data than ever before, with better, more accurate analytic reporting. Modern Software-as-a-Service (SaaS) systems are the whole thing – HR analytics, Employee Work Portals and Communication Centers, Financial Data Assessment, Productivity Analysis, Supply, and Demand Resource Chain Management, and so on.
Custom SaaS systems are well known to most CEOs, but one of the areas where good design is really starting to have a noticeable effect is HRMS. Modern organizational analysis projects point to the need for managers to have custom approaches to talking to their team members.
More and more, the research is demonstrating that uniform top-down approaches are an ineffective management strategy. With ineffective management comes decreased efficiency, lowered production, an unhappy workforce, and a depletion in your revenue stream.
How HRMS Works for You
An effective HRMS software is not only part of a much larger system, but also covers more than just training better, more effective managers. It digitizes and streamlines a variety of other HR processes, including:
• Payroll;

○ What manager doesn't love a little help with the financials?

• Talent-Seeking

○ Recruiting is a vital part to any HR team. Afterall, if you aren't recruiting new talent, you probably aren't evolving as well or as efficiently as is possible. Our developers and designers create HRMS software with built in tools for recruiting. Contact us to learn more.

• Performance and Attendance

○ Another tricky area of HR that many would appreciate some help with. Rating performance is a multifaceted process involving many twists and turns. Good HRMS software can help managers evaluate their employees more efficiently while tracking attendance and late-arrivals/early-departures.

• Benefit packages

○ In a company with hundreds of employees, there are possibly thousands of benefits of which a record needs to be kept. Why not let a program do it for you?

• Training

○ While it is generally recommended to have face-to-face training as well, having a place where FAQs are answered, coupled with the company's training documents is a great feature.

• Scheduling

○ An effective tool for companies with dynamic scheduling, such as retail.

• Analytics and Reporting

○ We live in a world of Big Data. An effective analytics system is a necessary tool for survival.
What is proving to be highly effective in improving all of those above indicators is a tailored approach. This is where managers recognize that each employee is a unique person who needs a unique management style. Prior to the robust HRMS software out there today, this was much more difficult, verging on impossible. How can a single manager create custom approaches to their possibly hundreds of employees?
Fortunately for CEO and HR managers everywhere, Software solutions like TeamSpace are the bridge between these two positions. Through surveys and data collection, HRMS software is capable of providing tools that allow managers to better understand their employees and how to best manage their workforce. Powerful tools such as a SaaS can alter the course of a business and improve the overall prospects of everyone involved.
I have no doubt that some of the readers here are thinking that an individualistic management approach is a lot of hippy-dippy nonsense coming from a liberal Silicon Valley development company – and you're right. To a point. SDI is indeed located in the Bay Area. But we are not just making this up. We are a data-driven company that survives by understanding how technology can help our clients.
Moreover, most of our clients are businesses, from local SMBs to global corporations. We have to know what HRMS can be used for and how it can be tailored to fit your company's individual needs. We live in a world of customizability, a world different from the businesses of the Baby Boomers. Today, creating unique solutions to age-old problems is a simple process of hiring the right software development company.
Framework VS Groundup
As with most technological solutions, there are two approaches to HRMS software development, both with pros and cons:
• Frameworks
PHP frameworks like Laravel is an excellent option for many entrepreneurs. This is especially true when it comes to HRMS for SMBs and those with a smaller budget or timeline, plus a smaller organization (and thus less complexity). Frameworks can be highly customized to fit a client's needs through the addition of plugins and extensions. That being said, the best way to get a system that matches all of your needs is to use the second approach;
• Groundup
Groundup SaaS systems are highly effective and extremely valuable. Even if they don't meet your needs, additional features can generally be made available with only a minimal amount of new code. The downside is they tend to be more expensive and time-consuming than using a framework.
Custom SaaS Development is Our Specialty
Our SaaS developers specialize in building comprehensive SaaS-based enterprise solutions across a variety of industries. We excel in creating User-oriented systems, where design is based around the needs and habits of the end user. This results in quicker and higher adoption rates of the new system – not to mention a faster return on your investment.
We offer industry-best development services at a fair price. We'd love to hear from you either by phone at 408.802.2885 or by following the link.

Views4650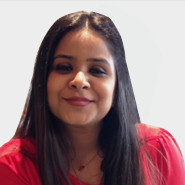 Join
22, 450 Subscribers

and get the latest BUZZ
from Silicon Valley