Views6483
For a SMB a good, efficient, and comprehensible HR software is essential to the clean running of the business. Unlike large companies with a big cash flow, most SMBs cannot afford to hire and maintain a full-time HR staff. Instead most SMBs from the last two decades or so have been utilizing HR software solutions.
Unfortunately, the problem now is that many SMB CEOs have been using the same HR software for years. Software technology has progressed greatly over the past five to ten years (most HR systems are considered out of date at 7 years old) and many software solutions purchased only a few years ago are now outdated. From HR Software as a Service (SaaS) to Cloud HR Software, new technologies are quickly rendering older legacy systems obsolete.
As these legacy softwares grow even older, CEOs will start to shop around for a new HR software. Whether you are one of those CEOs looking for a new program, or you're a clever entrepreneur sensing a fantastic money-making opportunity (or both!), you've come to the right place. SDI has over 200 developers with 15 years of experience and more than 30 UI experts, all of whom have extensive training in all aspects of Software design.
Our programmers have worked on many SaaS projects (for HR and otherwise) and over the years they've compiled a list of what are the best features for the industry – HR in this case. The following is summation of said list.
The Programmer's Guide to the Galaxy
• Integrated Analytics
SMB and enterprise ventures generate mountains of data. And not only do they generate all this information, they need it to thrive and grow as a business. As a SMB ourselves, we know how important this data is to set metrics and measure Key Performance Indicators (KPIs). It tells us how efficiently a project is running, whether an employee is meeting, exceeding, or falling short of expectations. Most importantly, it can tell us how well our company is doing overall.
Unfortunately, most legacy HR software does not incorporate a way to analyze and consume the data an organization produces. Even if they did, Big Data technology has moved away from the very slow Extract-Transform-Load (ETL) programming style to the Hadoop method. Hadoop stores, analyzes and reports data in near-real time, providing HR managers with fresh, up to date information.
• Education and Learning
HR is all about good, clear, and consistent employee training. A good HR SaaS takes that into account and provides a module specifically designed to provide cohesive and continual employee training.
• Recruiting and Managing
One of the biggest concerns facing any CEO is finding the right talent. Good HR software has a module that lays out the process of seeking talent (where to look, how to look, and how to judge the quality of a candidate) as well as spreading the word and increasing your hiring network. The best HR software does that and provides you with in-program tools to help you realize your HR goals.
Of course, once you have the right employee, you need to provide them with the tools to grow and progress. An HR SaaS built by SDI always creates a strategic pathway to help HR learn the best management practices, as well as tools for employees to learn on the job and increase their own productivity.
• Integrated Systems
A common problem we see with a legacy HR system (and even some modern HR SaaS solutions) is a lack of consolidation. Nearly 15% of enterprise organizations have more than 2 different HR systems. For example, there might be a HR software for hiring, another for productivity, another for training and so on.
An HR system that looks like that is a system that is not performing optimally. Strategically, it is much more advantageous for a HR manager to be able to conduct all aspects of their business, in one central dashboard.
• It's on the Cloud
Cloud technology has greatly improved since its inception. Security, performance, agility, and scalability potential have all greatly improved. Modern Cloud-based software even tends to outpace traditional server hardware in those important areas.
Cloud SaaS software is easy to maintain and perfect for a startup or SMB that is trying to grow. Unlike hardware-based software, cloud SaaS can be easily scaled up by your development partner. Within a few minutes of a call, your HR Software can have increased features and improved capabilities – inexpensively and rapidly.
Your Custom HR Software development Company
Software Developers India has been in the business of custom software, websites and mobile app development for nearly 20 years. We've worked on projects big and small, but the projects we truly love are the ones with SMBs and Startups. We love the entrepreneurial spirit found in the CEOs of SMBs and startups and we love creating enterprise solutions that provide value to our clients.
If you would like to get started on your HR software project, send us an email at team@sdi.la or give us a call at 408.802.2885 for a free consultation with our Chief Technical Officer.

Views6483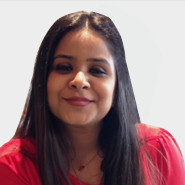 Join
22, 450 Subscribers

and get the latest BUZZ
from Silicon Valley