Views16640
Imagine you're an elementary school teacher: you've got 35 children in each class for whom you're responsible. You're doing your thing – teaching children to read, preparing our kids for future, changing the world by changing little minds, all of that great stuff; then you realize Timmy never came back from recess. Crap.
No one wants to be faced with this situation. Teachers already have enough on their plate; why not build an app that helps are hardworking teachers keep track of all their little rascals! SDI has built thousands of apps across a variety of industries, but our favorite type of apps will always be our education apps and websites.
A Smart Attendance app can be a big help for teachers of all levels. With younger kids, teachers can use the app to mark students present or absent and have it immediately accessible by the main office. SDI can even program in a feature that allows teachers to indicate when students are on a bathroom break – and send a reminder if the little tyke has been gone for too long!
Our developers and designers have built education apps for schools and universities like Stanford University. If you have an app idea contact us today and get a free quote.
For older students, including college, an app for attendance becomes even more useful SDI can easily create different app interfaces: one for students, one for teachers, and one for administrators. While the Teacher and Attendance interface is needed for any grade, the student interface is useful when kids have their own device.
Schools could have students download the attendance tracker; they could then indicate whether they are present or not themselves using their own device. Of course, this will need to be verified. SDI can easily set up a couple of ways to ensure that kids are where they say they are:
1. Teacher Verification: SDI can program a feature that requires teachers to verify a student's attendance or absence;
2. SDI can leverage a device's geolocation to confirm the student's attendance based on their physical location. This is also helpful if a student has gone missing and cannot be found.
But these are apps we're talking about – their potential is unmatched by pretty much any other industry in the world. Why stop at an app that just keeps attendance? There are plenty of other features that can be added to increase the usefulness and add further value to a Student Attendance Tracker:
Seating Charts: SDI can create an app screen showing the approved seating chart, so teachers can make sure kids are in the right spot. This is exceptionally useful for substitutes! If you want to develop a seating chart app, contact us today and we will call you right away.

Attendance reports/analytics: Big data is everything these days. It helps provide a guiding hand and helps teachers and administrators better understand their students. SDI can program the app to run reports based on a student's attendance data, providing solid, useful points off which one can base an assessment.

Beyond Attendance: Again, this is an app we're talking about. The multitude of possible features is what makes an app such a profitable enterprise! Our developers could easily extend the functionality to go beyond attendance. We could create an attendance tracking app that also monitors grades (this can be broken down further by comparing test grades to homework), social activities, any disciplinary measures, and whatever else we deem necessary
With our Data processing capabilities, we could extend the app to crunch data from all of the mentioned areas. This will create a more holistic picture of a student, showing areas where teachers and administrators can help kids improve. Is the student struggling with tests? Is homework being completed (and completed correctly)? Is the student habitually absent or tardy? All of these are factors that can help a teacher.
TimeCard Apps
As any business owner can tell you, it isn't just kids who have a problem with attendance! Many businesses have problems with employees arriving late, or not at all, or taking extended lunches, going home early, disappearing during work hours, and so on.
Many of the same features mentioned above can be easily modified to fit employees. In fact, there's no reason you can't make an attendance app that works for businesses and schools! But we're getting ahead of ourselves here. Let's look at some unique features that could go into a great TimeCard App:
Employees can clock themselves in and out, as well as take meal breaks all from their own device. More importantly, clocking and out can be tied to their phone's GPS location, just as we discussed with our attendance tracker and older students.

Also just like a Student Attendance app, a TimeCard app can be connected to other areas of business – from productivity reports to time off requests, this type of app is a HR manager's dream.

SDI is an expert at integrating multiple systems. What does that mean to you?
Well, if you have an existing SaaS-style system, we can easily integrate a TimeCard app. All data and reporting the app collects/makes can be automatically imported into your existing system. That way HR can easily see all of an employee's information in one easily accessed place.
Your Smart Attendance App Builders
We pride ourselves on the work we do, because we do it well. This isn't braggadocio. It's an honest word, backed up by numbers: 80% of our work is from returning clients.
Our customers know that take ideas and mold them into successful tech products, from apps to websites and software. If you need some help on your tech enterprise project, feel free to give us a call at 408.802.2885 or shoot us an email at anytime – all ideas shared with us are kept 100% confidential.
Request for an NDA from Silicon Valley experts and grow your business.

Views16640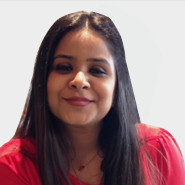 Join
22, 450 Subscribers

and get the latest BUZZ
from Silicon Valley