Happy National Startup Day!
By:Raj Srivastav
In 1607, the first sustained European residence in what is now the modern US was founded. These immigrants left England and Europe in the hopes of finding something better in a new land of great opportunity. This is the story of our country, the story of people seeking to improve their lives, and the lives of their children.
This is an issue dear to my heart – after all, I am myself an immigrant. I came to this country 7 years ago with a dream. Not the monumental MLK Jr-style dream; a much simpler dream. I wanted to have a better life for my kids than I myself had.
And for nearly 2 decades, I have built my company, SDI, from the ground up. I have poured my blood, sweat, and tears day and night into this business. I began as a small Startup among hundreds of other Startups in Silicon Valley.
But today, I have a company that has over 10,000 clients, 4 global offices, and a staff of hundreds. I am the American Dream. More importantly, my children have a better life than I could have ever imagined.
Today is National Startup Day. It's the day were all across these 50 states, we honor entrepreneurs, SMBs, and (obviously) startups and the nation they have helped to build. In the last 30 years alone, Startups under a year old have added over 1.5 million jobs per year to the US economy.
And, as we have already discussed this week, at no time has it been easier to open a startup business – even right from the comfort of your own home.
But companies started by immigrants and their kids often go unrecognized for their own achievements.
Let's just take a look at one well known list of top US companies, the Fortune 500 (2011): 18% of these companies are owned by immigrants; and another 114 companies have founders who are first generation (i.e. their parents were immigrants).
This means 40% of the biggest companies in the world are founded by immigrants of their children. Including at least half of Google and Apple! Think about that for a second. Immigrants and their children account for just over a tenth of our nation.
But 200 of the top 500 companies? All immigrant-powered. While my company is no longer a startup, we still remember those heydays; those days where you never knew if you would still be in business tomorrow. But damned if you weren't going to keep going!
Unfortunately, while startups are the lifeblood of this nation, there are still some roadblocks to getting a business up and running. Which is why one of the services we offer is guidance for startups. We help on everything from how to get into the tech startup world, to hammering out the best tech startup ideas.
We focus on two major areas in which most startups need help: the product and the investors. While we aren't ourselves investors (SDI is my investment), we are connected with some of the biggest names in the industry – and we can put you in touch with them.
But more than that. We are a tech company built for startups and SMBs. We develop tailor-made apps, websites, and software for startups from California to New York. When it comes to success in the Tech Development world, we are the guys you want in your corner.
We'll even help design your pitch and create a demo of your app, web, or software that will truly blow away investors. Our services are designed to help attract people who invest in tech startups, especially Series A/B funding – contact us for more information!
But maybe you don't need external investment. Maybe you realize that an app is actually pretty cheap (we start as low as $2grand per platform!). Well that's our specialty. We have worked in literally thousands of industries.
We even can help provide some inspiration. Afterall we know the industry, to the best cities for tech startups to the best markets to watch. Heck we even keep an eye out for the sleeping giants like the best edtech startups!
We've built SaaS programs for Manufacturing companies that span countries; and we've built online eCommerce businesses that span living rooms. We've even built websites and apps that help HealthCare companies provide better services.
My overall point here is to point out that we make the hurdles to owning a small business lower. We, a company of native-born and Immigrant US citizens, strive everyday to build a better country for the next generation.
While our great country sometimes trips and falls, we always pick ourselves back up again. And we only ever do it together – immigrants and native-born. Because, we have that one all-important shared trait: We are Americans. Happy National Startup Day!
Immigrant or not, we know how to make your startup venture a success. Our team is pulled from the best in the biz – from Cisco to Apple. We know tech, and we know startups. Give us a call at 408.802.2885 / 408.621.8481 – or click to contact us!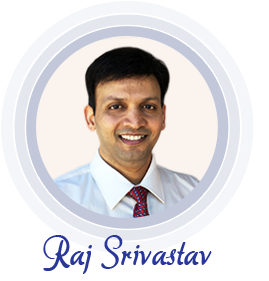 Welcome
I travel continuously and connect with awesome people and businesses, worldwide.
An Opportunity to build something into something amazing is an adrenalin rush that I can't ignore. If you wanna do something big, your best bet is to start by contacting me.