Views2051
Couples today have a lot of mobile/internet tools at their disposal. You've probably found a few already, whether that means using Facetime or Hangouts or Skype to talk remotely, or playing Draw Something to have fun throughout your day. With Valentine's Day coming up, here are a few romantic ways to use your smartphone to enrich your relationship.
Couple: Couple is the social network for couples. Imagine it like a private Facebook wall for just you and your significant other. It includes a variety of features that help you keep connected and share your lives, from posting messages and pictures to syncing up calendar events.
Snapchat: Snapchat is an odd little app, but it is a great way to connect with someone. The effort it requires to snap a photo and write a message, just for that one person, makes the connection so much stronger. It's flexible, fun, and private; perfect for getting a little dose of your date while you are apart.
Red Stamp: Red Stamp is a fantastic app for creating and sending personalized paper and digital cards. Sending cards are important for many different occasion; Red Stamp can help with any of them, but Valentine's Day is one of the most important when it comes to sending something truly personal. On Valentine's Day, a generic Hallmark Card won't do. Send something special to your valentine.
YPlan: If you aren't very good at thinking of date ideas, and you live in New York, London, or San Francisco, you should try out YPlan. It offers a highly curated list of the best events in town, allows booking in just two taps, and gives you all the info you need for a last-minute activity. This one could be a lifesaver for every date night, not just Valentine's Day. YPlan is all about spontaneity, so if your significant other appreciates that kind of thing, get this app now.
Gravy: Another app to help you find fun activities and events in your area (or any area you anticipate being in, if you plan to travel). This one is a little more focused on planning ahead. You can choose a time/date and search based on your preferences to dial in that perfect date idea. It boasts coverage across the US, though your selection will obviously vary based on location.
It's always great to see technology connecting people, and that's one of the things mobile does really well. I'm reminded of the Apple Watch demonstration back at the announcement event last year, where they described an app that measured your heartbeat and relayed it to another Apple Watch where it would be tapped out by the built-in haptics. It's just an interesting example of how new technologies can be leveraged to make people feel a little closer, even when they are far apart. Hopefully you aren't far from your Valentine this year, but either way, I hope these app ideas give you some inspiration.
Software Developers India is California's fastest growing app development company is ramping up our Apple Watch app building. The watch is set to sell in April, so we're encouraging entrepreneurs to prepare their apps for that date. Clients who have built an app with us or start new projects soon will get a big discounts on Apple Watch app development. Check out our #ValentinesDay offers – it's sweet. Call 408.802.2885 or email team@sdi.la to learn more.

Views2051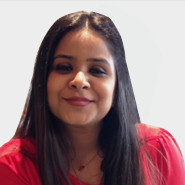 Join
22, 450 Subscribers

and get the latest BUZZ
from Silicon Valley