Views3156
It's 2016, a brand new year with brand new resolutions (and brand new bills from Christmas!). 'Tis the season to start fresh with a new project and new ambitions. The problem always is how to get rolling; we all need a push to get the ball rolling.
So, we compiled a list for you of what we think will be the hottest app trends of the upcoming year. Once you're done reading through this post, get in touch to get your project started! Don't worry about those Christmas bills – our pricing structure is specifically designed to work with any budget!
Augmented and Virtual Reality Apps
AR and VR is really taking off right now. With new augmented reality devices like the Oculus Rift and Microsoft's HoloLens taking off, they're going to need apps. There are already some applications of AR and VR tech out there – notably in the medical field, but as the technology gets better, the apps will need to keep up! One upcoming field for AR is probably not what you think – makeup.
Yup, AR is taking off in the world of Makeup & Beauty. AR apps can allow someone to see how they would really look with various styles, types, and colors of makeup. Clever ideas like this are what drive the industry forward and all it took was one person with an idea.
Banking & FinTech
As the tech industry has become better at providing security via mobile apps, we're starting to see some movement in the intersect between the financial market and the tech industry. Largely this has been in the form of "wallet apps" that are connected to a bank account or credit card. Don't worry they're safer than you might think.
Many of the apps that utilize mobile payment methods use a process referred to as "tokenization." Essentially, this converts your banking information into a one-use token. This token, approved by your bank, is then issued to the vendor and payment is approved. The token is then discarded; your information is never transmitted or actually given to the vendor.
Job Hunting
It's only a few months until there's a fresh wave of college graduates hitting the pavement, looking for employment. While the job market is improving (unemployment is at 5% as of December 2015 – the lowest it has been since 2008), finding a well-paying job is still the concern of millions of unemployed and underemployed U.S. citizens.
Apps like Castivate and Indeed connect users to available jobs (or gigs in the case of Castivate), providing them with important information such as salary range, job requirements and descriptions, location, and ways to easily apply.
There is plenty of more room for other apps, especially job hunting apps (again, like Castivate) that focus on a particular industry. Indeed makes a great app, but it has millions of jobs. Niche Job hunting apps are the future – don't take too long to make yours!
Gaming
Console gaming isn't going anywhere, but that doesn't mean they are facing some stiff competition from the mobile gaming app world. The current trend in phones seems to be larger and larger, demonstrated by the popularity of so-called "Phablets." This includes phones like the Nexus 6 5.96in screen to the even larger phablets with screens over 6.1 inches.
This preference is due to both increasing desire to watch videos on a mobile device and because of the increasing amount of time people spend playing games on their phone. Games like Flappy Bird and Fruit Ninja were built in less time than it takes me to make macaroni & cheese.
Organization & Productivity
Look, we all got a lot going on. Especially in the age of information! We already use our phones to help us remember phone numbers, dates, appointments, and so on. The problem is that at all of this stuff we need to remember is often scattered throughout a bunch of different apps.
As coding and machine learning algorithms for apps improve over the next year or so, we expect to see a pretty big uptick in organizational or productivity apps. We're talking about apps that bring together all of your disparate agenda items. These are apps that help keep you organized and increase your productivity. Basically, they're apps that let us manage our time better, so we can do more in less time.
Got an Idea?
Give SDI a call today at 408.802.2885 to get a free consultation on your project with our specialists. Our team is 100% college educated and all of our developers have 5 years or more of experience. Our all-star team is managed by leaders garnered from the top tech companies of Silicon Valley – companies like Apple, WebEx, and Cisco. We look forward to hearing from you soon!
Follow us on Twitter, or stop by our LinkedIn page. Thanks for reading!

Views3156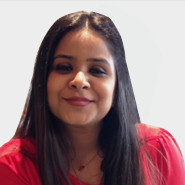 Join
22, 450 Subscribers

and get the latest BUZZ
from Silicon Valley