Views9434
From Baroque to The Beatles, people love music. Everyone has that one song that magically transports us back to a different time in our lives. Music can make us laugh, it can make us cry, and it can make us angry. It is a legacy that has endured since the dawn of humanity and it is one that will persist for as long as we are around – and most likely beyond.
Just think – decades ago, we sent out an unmanned probe in 1977 and what did it contain? A collection of records, right alongside some of humanity's greatest scientific accomplishments. That is what music means to our species. It is one of our most defining attributes.
What does all this mean for the average person? Music is never going out of style. Where once musicians sought patronage from wealthy persons of note, they now appeal to the masses through music sharing platforms.
These platforms are simple builds that can be created inexpensively, perfect for the entrepreneur looking for an investment opportunity. Do you have a music app idea on your mind? Validate your idea with industry experts right here.
Apps VS Websites
Our developers get this question all the time: should my idea be a website or an app? The truth is that both have their advantages, but we almost always recommend starting with an app. Today, people expect the convenient, on-the-go access to that a mobile app provides.
With an app, users can think of a song, pull out their phone and purchase the song – all in one go. With a website, a user has to wait until they have easy access to the site, find the desired song and input their credit card information – a much lengthier process. Apps streamline the process, and are thus perfect for our mobile world.
Another upside to apps is the easy shareability. The ability to share with friends is an absolute must for any product hoping to succeed. The good news is that sharing is a plus for your business. It not only engages current customers, but it brings new ones into the fold. For an app, this is especially helpful because people will need to download your app to listen to the song. Hire a developer and build the next big music app for iPhone.
Finally, apps are cheaper and easier to build than a website. At SDI, we utilize responsive design techniques and industry best practices to quickly and inexpensively construct the best possible product. Within a few short weeks, your app can be running and making you cash hand over fist.
This isn't to say that a website is defunct. Music platforms such as Spotify and the upcoming Apple Music demonstrate that a website is great for expanding your brand. It's also a great additional feature to offer clients. At SDI, we generally recommend a website for this project as part of phase two. Our market experts can speak with you on the best way to scale up your project so that it keeps making you money.
The Music
At this point, you might be thinking that all this sounds great, but what about the music? Believe it or not, there are plenty of inexpensive options out there. Apps that we have made in the past leverage third-party API's that store millions of songs. The third-party API we use to construct music apps is free to integrate and the app owner pays a per-song fee.
Basically, you don't get charged a dime until one of your users is ready to purchase a song. And when they purchase the song, they're paying you for the convenience of using your app. Our API charges 99 cents a song, so if you charge clients $1.99 per song you see a return of 100%. The best part is that the API's fee comes directly from your client, so you never see your bank account drop.
The Possibilities
Are there a lot of music sharing apps out there? Yes. Are they all pretty much doing the same thing? Yup. The market is primed for a fresh idea and you have the opportunity to beat the big players to the board. Apple Music will soon be released to the masses, but with our help you can get your app on the market before they do!
Right now, most music platforms focus on helping users find the tunes they desire. While this is great, it is rather limiting. SDI has created music apps that allow users to send particular songs to friends on their birthday, or on an anniversary. Or maybe you messed up, and desperately need to find the right apology for your significant other. The right app can do all of this and make its owner oodles of cash along the way.
Turn on the Music! Get Started
SDI has created thousands of apps for hundreds of customers, some of which have received media attention and have been featured in TIME magazine and USA Today. We know which third party API's to use and how to leverage them to utmost. Not only do we develop and design apps, but we boost downloads and market them too!
Our cost-effective pricing is perfect for the entrepreneur with some extra cash, and the potential ROI is massive. If you would like to learn more, visit our portfolio page to see some of our outstanding work.
Contact us here or give us a call at 408.802.2885.

Views9434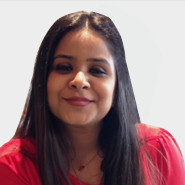 Join
22, 450 Subscribers

and get the latest BUZZ
from Silicon Valley