Views1905
Mobile app development has swept the Silicon Valley startup scene, and around the world it's clear that mobile apps are in demand. The facts are clear: apps are good for businesses and customers alike, but it takes an agile company to turn around and start utilizing them well—enterprise corporations can take years to transition into a new platform. But startups are different, they move fast, which allows them to capitalize on new ideas in ways no other businesses can. Here are a few of the main advantages inherent to mobile apps which make them so attractive to businesses.
Reason #1: Distribution
Mobile apps are incredibly easy to distribute, there is almost no risk involved with app stores. All the backend for downloading and hosting the product is taken care of. In exchange for all of this, app stores take a hefty 30% of all revenue driven through them, but the benefits of having such a stable foundation are absolutely worth the cost.
Getting a product into the hands of a customer has never been easier, and the potential market of mobile apps is enormous. Google claimed they'd reached 1 billion active Android users last year, and though Apple hasn't released corollary numbers, we know they sold roughly 170 million iPhones last year alone. Narrow these numbers down to your specific niche and the pool of potential customers is still tremendous.
Reason #2: Awareness
Marketing a product is tough, but with the right mobile app development there are a few advantages that make them spread much more effectively. First, as digital products, they can be built to be easily sharable. This generally means integration with social media, though there are other ways people share online and on mobile that can be taken advantage of.
Second, app stores are incredible at making customers are easily accessible—you don't have to worry about being visible in multiple storefronts, since there is just one primary distribution point where customers are going. App stores will even feature and accelerate growth on promising new apps, which is one of the best growth-multipliers around. Build an app in just 3 easy steps and escalate your business.
Reason #3: Brand Loyalty
Unlike a website, an app is something that stays on the user's device over time. This means that the app is potentially visible to the user any time they use their phone, and people use their smartphones a lot. We're talking more than 2 hours a day in America! The smartphone is more and more becoming the prime interactive device of consumers. We already use our phones more than we watch TV. Though personal computers still lead the race, it's worth noting that mobile is much more versatile in how it can be used, which makes it much more available for spontaneous use. Today every business talks about going mobile. If you have a business idea, you need an app to improve your success story.Fact: Starting a business today is better with a mobile app.
Reason #4: Better User Experience
Mobile apps have the advantage of touch interfaces, which tends to make them easier and more comfortable for users. This is especially true when you use them on the go, where there is no competition; but even at home many users now prefer to use tablets instead of laptops for common tasks. There is really only a few areas where PCs still rule, such as tasks which require a full keyboard or enormous processing power.
Instead most experiences today are driven through the web, but mobile apps are faster, lighter on batteries and data-plans, and utilize a more cohesive, familiar set of design standards which make them more intuitive to users.
The Importance of Mobility
There are easily many more reasons, especially when you delve into the specifics of what the product aims to do. Mobile apps tend to reach a point during design and ideation where everything starts to click in a way that other platforms don't achieve. With an equally usable product, the mobile app forever wins out simply due to the convenience of mobility.
Mobile app ideas can have huge potential if they are executed right. For any startup looking to make a move in this market, finding the right mobile app builders to tackle the job is imperative. Start your search with SDI, located here in Silicon Valley. Work with our strategists today to start building the roadmap and a quote on mobile app development costs for your idea.
Call 408.802.2885 or email team@sdi.la to get started.

Views1905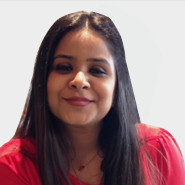 Join
22, 450 Subscribers

and get the latest BUZZ
from Silicon Valley