Views6855
What is Responsive Web Design? And why is this question an important one for your startup to consider? Ethan Marcotte coined the term "Responsive Web Design". This author receives praise in the industry for his analysis and writing on this topic. His focus centers around the ability to flexibly design across multiple devices and platforms including mobile, tablet and desktop.
Responsive web design is taking your idea and ensuring that whoever accesses your content is able to have a uniquely pleasant experience. To quote the web developer, Jeremy Keith, Responsive Web Design forces app developers to "stop thinking in pages" and "start thinking in systems".
With this shift in thinking, one can no longer approach a website or mobile app development project separately, but instead must consider how both can be used advantageously to reach your current audience, expand your reach and offer a comfortable and intuitive experience for users across all devices.
Reaching and Expanding your Audience
The biggest goal of any startup is expanding their customer base and catering to the ones they already have. Keeping current customers engaged can be a challenge, but one way to increase their engagement is to give them the ability to access your site/app from whatever device they're currently using.
In order to reach more consumers, however, a startup must consider the evolving technologies that could offer them this expanded reach. According to Jeffrey Veen, "Day by day, the number of devices, platforms, and browsers that need to work with your site grows. Responsive web design represents a fundamental shift in how we'll build websites for the decade to come."
This goes back to the idea of systematic thinking. Since responsive web design requires only one build for multiple platforms, it is a great low-cost solution to consider when building a website or app. Taking the steps to make your design responsive is a simple solution to make sure that your reach expands manifold.
Increased Sales and Conversions
Another important point to consider is how a responsive design may be able to help you grow your business. Let's take a look at a few statistics to see how making designs responsive were able to improve interaction and conversions across the board.
O'Neill clothing is a brand that is recognized by surfers and beach-goers across the globe. After making the design for their website mobile responsive, they published the results over a 3 week period.
After expanding into the iPod and iPhone market, their conversions increased by 65.71%, their transactions went up by 112.5% and they were able to increase their revenue by 101.25%. Android devices were responsible for a 407.3% increase in conversions, 333.33% improvement in transactions and a whopping 591.42% increase in revenue!
This is just one example, but it stands a solid model of how a systematic shift in thinking, allowing for designs to span across multiple devices smoothly can truly be of huge benefit to startups seeking growth. Simply put, responsive design is a must for any startup who is serious about staying relevant.
Better Experience for Users
Contrary to what some may think, Responsive Web Design is not so much accounting for mobile device traffic as it is creating an improved product that enhances user experience and performs better on search engines. When considering design, ease of use and making the app or website intuitive are both crucial items.
As a designer, creating an experience with the fewest steps required for a user to explore the website or app could be hugely advantageous. The purpose of creating a responsive design is to make sure the user is able to see the most optimized version of the site for their device. The less the user has to pinch and zoom or scroll around, the longer they will interact with your platform.
What an average user seeks is the most comfortable and quickest way to get the information they're seeking. If your competitors have websites that already display the information you would like to present on both mobile and web platforms, it is imperative that you offer your potential customers a competitive alternative.
What to do from here…
If you're a growing startup and you're looking to develop an online presence or increase one you already have, Responsive Web Design could be your next big move. The steps to ensuring your design is current and engaging are to make sure you check your content, begin building on one platform (we recommend mobile), take your ideas from photoshop into the browser, and then to make it modular.
After design, when you have all the aspects of design working and you begin to observe positive changes in your business, it is important to remember you're never quite finished. Consistently optimizing your website for new devices being released, like the Apple Watch or other wearables, is the real secret to being the top player in your field.
Software Developers India is dedicated to a bringing high-quality, low-cost solution for your mobile app and website development needs. We have a team of designers specialized in Responsive Web Design for both iOs and Android platforms.
We have guided many startups & entrepreneurs achieve their dream. You could be next! So if you have a business idea we can turn it into a profitable solution. Feel free consult with one of our business strategists at team@sdi.la or call us on 408.802.2885.

Views6855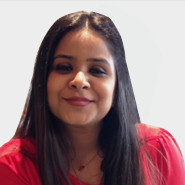 Join
22, 450 Subscribers

and get the latest BUZZ
from Silicon Valley