Views2759
With how quickly the world of technology is evolving, it can be difficult for the non-tech entrepreneur to keep up. There's no denying that technology can help even the lowest tech business become leaner, more efficient and more profitable. There's also no denying that the helpful information can get lost in the noise.
Let us help you cut through this noise. As a Custom Software Development Company, SDI knows how to create targeted Cloud-based applications. As entrepreneurial experts, we specialize in creating custom Service-as-a-Software solutions, designed for SMBs and startups. Our SaaS applications are built from the ground up, uniquely tailored to fit the needs of your industry.
A SaaS infrastructure can help streamline and improve the inner runnings of a company in a lot of ways. Everything from improved Big Data Analytics to clear organizational roadmaps increases a CEO's capability to affect positive change in their business.
With the right development partner, a SaaS can be created for an fair price, but the biggest advantage a SaaS provides to a business is turning your competition into your subscribers. SDI can easily create a SaaS framework that can be sold on a subscription basis to other companies in the industry. Sounds almost too good to be true, right? It's not – we've done it before!
Why don't we go over how SDI approaches a SaaS-based solution. First things first – SaaS-based applications require a deep understanding of the Process Flows unique to the specific industry. So, for the sake of clarity, let's take running a brewery as the case study for today's post.
SDI's Approach
SaaS projects are unique in the level of detailed knowledge of a client's industry required. A SaaS program is meant to integrate all workflow processes into the centralized SaaS dashboard. This isn't to say that an app or website don't require a lot of knowledge. But SaaS projects are a beast of a different nature.
In order to create a system that integrates and streamlines all the various facets of a business, you need an intimate knowledge of the said business. To accomplish this, our designers work hand in hand with our clients in order to create a UI that is logical, useful, and relevant to the industry.
This is especially important if the monetization model includes selling subscriptions to competitors. A SaaS solution actually enables a multi-pronged growth strategy for your company: the actual industry and the services produced and the IT side, where you are selling and managing subscriptions. The solution needs to be generic enough to work across any company in the industry but specific enough to create the utmost advantage for the business.
To look at this in the context of our chosen industry, we would sit down with the owner of the brewery to discuss their organizational structure. Everything from how bars make orders, supply chain management from grains to hops, to Outbound Logistics (OBL) and order completion. We will even need to go into how the brewmaster creates and brews a beer, including how they order and manage ingredients.
For our purposes today, we will focus on supply chain management. Brewing represents a unique case in supply chain management due to the complexity of a brew recipe, the multitude of different grains, hops, yeasts and water types, and the extensive manufacturing equipment needed.
Supply Chain Management
Being able to manage resources, including how resources are acquired and spent, is a vital aspect of any business, especially those that are producing a physical good. A brewery is an excellent example of this because brewing beer requires a lot of supplies – and we're just talking about the ingredients here.
While beer generally has four ingredients (water, hops, grain, and yeast), each ingredient has a big impact on the end product. Even the source of the water can drastically influence the final product (the beer). Because of this, a brewmaster needs to be able easily to monitor what ingredients are being used, how much of each ingredient (to the gram) and even be able to monitor the temperature of each kettle.
A SaaS program can help streamline in several key ways:
• Ingredients need to be measured and can be logged. With a SaaS, brewers can track the progress of the beer and automatically update each brew being made. With the IoT, creating a wireless upload for each scale would eliminate human data error entry (i.e. a scale automatically sends information to the SaaS program, which adds it to the brew details).

Notifications can be sent to the brewmaster at each step of the brewing process by the SaaS application.

• Wireless sensors can also be used to automatically log temperature for each kettle so that brewers can have constant, accurate monitoring of the cook. A SaaS program can display the temperature within the dashboard, and a brewer can set temperature parameters. If a wort exceeds the temperature established, brewers would get an automatic push notification. Better temperature control leads to better beer, which leads to more beer sold and an increased revenue.

• Brewing in a profitable or sustainable way requires a substantial investment in equipment. Just the brewing kettle alone costs $25,000 and that's on the inexpensive side. Plus, you need more than one brew kettle if you want to make more than one beer at a time.
So you're looking at an investment of probably over $100,000, for equipment alone. And this equipment has a lifecycle. One of the best features of a SaaS is the ability to monitor the life cycle of production equipment. The data from equipment monitoring is fed into our SaaS analytics. A CEO can use this information to measure output and efficiency of each piece, creating graphs to predict equipment failure, before it happens.
Your Custom Software Development Partner
Software Developers India has been creating Custom software, apps and websites for over 20 years. We have over 30 employees whose sole focus is User Interface design and, with over 200 developers, we can create SaaS programs that will have your competitors paying you for the chance to use.
If you want to get the ball rolling on a custom SaaS solution for your industry, give our UI experts a call at 408.802.2885. Feel free to email us, too! Either way, the consultation is free. Get in touch soon to get an additional 20% off your first project.

Views2759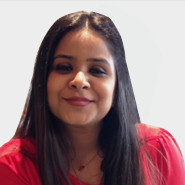 Join
22, 450 Subscribers

and get the latest BUZZ
from Silicon Valley