Views7636
Messaging apps are all the rage right now and seemingly endless options indicate that consumers haven't really made up their mind as to the favorite. At 25, Evan Spiegel, Founder of Snapchat is already amongst the youngest billionaires of the world.
Today many users are active on more than just one messaging app. The evidence for what I'm saying can be found by looking at the financial success of not just one but nearly every major Chatting app out there. WhatsApp is the go-to option for people without access to reliable cell coverage (and works best for group messaging!). Hangouts provides easy connections to your email contacts and has a great video option – Hangouts is probably the best for businesses.
The onboarded chatting apps for iOS and Android are both adequate, but lack a lot of the functionality of WhatsApp and others. Which brings us to SnapChat. SnapChat is newer than WhatsApp, but at 5 years old can be called one of the older generation of tech companies. SnapChat saw the proverbial writing on the wall – when there are many possible alternatives to your service, make your app something special.
Like Speigel says 'Somewhere along the way, when we were building social media products, we forgot the reason we like to communicate with our friends is because it is fun.'
SnapChat, unlike competitors, focuses around a photo and not the text itself. It's made to be away for people to share funny pictures without clogging up your phone with unneeded images. SnapChat images and chats quickly erase themselves for your phone, preserving your phone's memory.
Let's run through some numbers real quick:
• SnapChat Launched in 2011. In 2013, Facebook offered to buy the company for $3 Billion and Googled offered $4 Billion. Both were turned down.

• In September, SnapChat released their valuation in an effort to raise money for another round of funding. The valuation was $16 Billion – not far behind the tech giant Tesla's own valuation..

• There are two major privately owned tech companies valued at the multibillion dollar mark. SnapChat and Uber.
There are a few factors that go into making an awesome picture chatting app. In terms of User-Centric Design (UCD), SnapChat has made an unparalleled product. They set out to make a messaging app centered around pictures – and boy, did they. For any entrepreneur looking to start a consumer-oriented business, SnapChat should be one of your primary resources.
Let's take a look at what SnapChat does to make it so loved by its users

Build Around a Hook
1. SnapChat creators focused entirely around the picture side of their app. The creators knew that this is what attracted people to their platform. To make their services even more valuable to their users, they essentially turn their app into camera and picture app that sends messages.
2. Users love filters – in fact it's a centerpiece of any Smartphone Camera app. SnapChat offers only a few filters, but they're masterpieces. In fact, many users actually use SnapChat just for their photo filters.
3. This next feature is simply the perfect example of how to approach UCD. When most apps use a front-facing camera, they flip end picture. SnapChat doesn't: what you see on the screen is what the end picture will look like. The designers followed the one all encompassing rule of design – think about how consumers will use the app.
4. Another important hook to SnapChat is the disappearing feature. While this feature is often used for nefarious purposes, it's still key to attract their target market – teens. We all know teens goof off and get up to no good. SnapChat gives them a relatively safe place to do so.
a. Also teens aren't the only ones to goof off. For those of you who get photo-happy when drunk, having an app that deletes those pictures is great way to avoid later embarrassing moments.
5. SnapChat improved their services by moving beyond just pictures. Users can create doodles within the app to make hilarious images and drawings – or use it to edit other photos to make a new, reinterpreted image.
Look, some of these seem self-explanatory, but the secret to SnapChat's success is in perfecting these seemly simple techniques. SnapChat is an example of good marketing combined with excellent design. Just over a year ago, SnapChat was surpassing 100 million users – a number not far behind its older competitor, WhatsApp.
'We would experiment and fail. We must have attempted nearly 34 projects' – Evan Spiegel.
While many people question SnapChat's ability to generate a revenue, Founders Bobby Murphy and Evan Spiegel just made Forbes' 400 richest people in the US. Both of them are under the age of 30 – and they're billionaires. Clearly they're doing something correct. Even more importantly, they seem to have cracked one of the most sought after demographics out there – the 18-34s.
Getting this market hooked on your product early in life means you have a long-lasting ready-made user base which knows you and your brand. These guys are the holy grail of the marketing world. Just don't tell them that – they're heads are already big enough!
Your Picture Chat Messenger App Builders
SDI is a Silicon Valley based app and web services based company empowering startups and entrepreneurs globally. We know how to create apps that render images and videos flawlessly.
We design and develop apps that deliver continual and sustainable value to your clients, ensuring long-term success and a high potential revenue generation.
Give us a call at 408.802.2885 to get your project started. Are you more of an email type? No problem. Contact us at team@sdi.la whenever you need us.

Views7636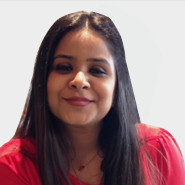 Join
22, 450 Subscribers

and get the latest BUZZ
from Silicon Valley