Views2631
Our market analysts have identified our trend of the month: click and collect apps. These popular apps are plunging headfirst into the new "Mobile First" era that we've heard (and written) so much about recently.
The rest of this post will cover the various ins and outs of this new trend and how it connects to eCommerce overall. But if you're one of those people who prefers direct communication, just send us a quick email. We offer a free consultation and quote to all of our clients, as well as an NDA.
What I mean by this is that these companies are providing new ways to connect physical services and products to the world of apps and websites. While mCommerce has long been a successful enterprise for companies like eBay and Amazon, tapping into the new mobile first market has been harder for other industries.
Restaurants, coffee shops, grocery stores; all three businesses have struggled to find ways to break into digital sales. There is one key factor that makes a Starbucks different from an eBay: immediacy.
When people want coffee or dinner, they want it now. Not in two days, or even one. The immediacy of the want or need is the key difference between eCommerce-friendly businesses and service-forward businesses.
But Starbuck's market strategy team has proven their worth. The Starbucks product is an order online app. Users place their order through the app and their order is filled at the location of their choice.
This is a classic example of a strategy used by leaders everywhere, from CEOs to military Generals. Click and collect apps turn a weakness to a strength. Starbucks is embracing the immediacy of its business, rather than running away.
These apps allow users to satisfy their needs even faster. Another example of this is Target's Curbside pickup. These companies are thinking outside the box to add increasing value to their online presence.
Older apps for these business types struggled to be adopted, even by loyal customers. They simply did not provide a service that was useful to the majority of the market. Points and rewards are useful, but often intangible rewards.
The trick most faced was getting people to remember that their app was out there. A click and collect app offers a near-instant reward: no line, no wait, don't even have to pay at the store! It's a seemingly small shift in approach that has had pretty large consequences.
The New World Order: mCommerce and Consumer Habits
mCommerce essentially refers to the retail side of the Mobile First trend. It's the embrace of what, at this point and time, is a fairly obvious paradigm shift in consumer habits. Take a look at these numbers:
• In 2015, eCommerce and mCommerce grew by an estimated 25%;

• eCommerce sales globally roughly added up to $1.67 trillion and $304 billion in the US alone;

• The number above accounted for 7.3% of all global retail sales – a number expected to reach about 12.4%, or $28.55 TRILLION by 2019;

• As the rest of the world comes online in the next few years, eCommerce sales will rapidly outstrip in-store purchases. The Asia-Pacific region alone is growing at an astounding rate – 35.2% in fact (or $875 Billion in sales).
A lot of these figures are largely looking at sales from online web stores, but eCommerce is almost definitely going to be outstripped by mCommerce by the end of the decade.
Click and collect apps are simply a new outreach of the overarching mCommerce industry. They extend the sales and customer acquisition of an organization by providing an on the go version of their services.
One of the biggest indicators for a growing market is to examine the action of business to business service providers. In this instance, we're talking about eCommerce frameworks like Magento, WooCommerce, and Shopify. As the click and collect trend grows, we are starting to see some corresponding movement in these providers.
Take Shopify, for example. This popular eCommerce site framework is used by millions of entrepreneurs in every corner of the globe. And what new feature are they offering? You guessed it – a Click and Collect/Store Pickup plugin.
More importantly, their clients range from Retail giants like Best Buy to Walmart. These are signs worth watching. As a matter of fact, these are exactly the signs stock market analysts watch when making market predictions. If you want to know how to intelligently invest, you need to watch the experts!
More than just watching the experts, you should seek the help of experts. Experts like the skilled developers found at our company, SDI. We have worked on tech projects for every industry. We've built mCommerce apps and eCommerce websites; we've built custom software and we've definitely built click and collect apps for many businesses.
Do you want to be successful? We make powerful apps, websites and software for growth, user acquisition and revenue generation. And we can build your eCommerce site in 2 weeks or less.
Get fabulous offers for your business. Call us at 408.802.2885 or contact us here to get started today. Request for an NDA and grow your business.

Views2631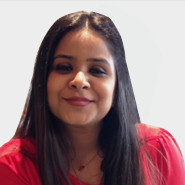 Join
22, 450 Subscribers

and get the latest BUZZ
from Silicon Valley