Views7792
The modern world of business necessitates a website. More than that, you need a website that is highly functional, fast, excellently designed and with fresh, hip content. Since the inception of the web and websites, a certain infamy has built up around website development: its dirty, difficult, and bone breaking work.
This may have once been true "back in the day" (as the youngsters say), but today is a different story. I won't lie – Website development isn't easy, but it's not the horror fest that so many people believe.
In the intervening time, hundreds, if not thousands, of tools have been created to make website development an easier process. With tools like Magento and WordPress, entrepreneurs can go from development to launch in as quicker than you'd think. While I would still recommend seeking professional help (no not a shrink 😉 ) when you go to build your website, development has become much more streamlined, easier, and faster.
In the 12 years this open-source content management system (CMS) has existed it has revolutionized how webmasters create and post their website's content. Most of you have probably heard of WordPress in one context or another, probably pertaining to blogging. In fact, the blog you are currently reading was formatted with WordPress. Speak to experts and start your own website in WordPress today.
WordPress is an exceptionally effective blogging CMS option and is currently the most popular blogging system in the world (more than 60 million blogging sites worldwide). But, WordPress is not limited just to blogging sites: as of this last year, WordPress has a market share of 24% among the top 10 million global websites.
The World of WordPress
WordPress has a lot of great options for any level of website development. When it was first released, WordPress only allowed users to manage a single blog per installation. Today, WordPress can be used for multiple blogs on multiple locations, all controlled by a single central administer.
This improvement streamlined workplace efficiency across the board. Managing multiple blogs through multiple problems is time consuming and frustrating. And as any good entrepreneur will tell you, burning time is no different than burning money.
So what makes WordPress so efficient and helpful? Its two main features: Themes and Plugins.
1. Themes
WordPress' themes are basically website templates. WordPress has a library numbering well into the thousands of various different template. These templates let developers quickly develop a user interface and overall web design.
So instead of spending hours writing complicated code, WordPress users can simply pick out a particular theme from their Dashboard. With a few clicks, you have a website. This also makes changing the design of your website quite easy. Why does that matter? Today's consumer loves fresh, new content. Constantly updating the content and look of your website is essential to maintain organic internet traffic.
WordPress' Theme library is a great option. But, if you really want to create a unique user experience that will drive traffic and get you business you deserve, there is another option. WordPress allows you to build or customize your templates. In other words, professional-level developers can leverage WordPress to quickly create unique and custom websites. The way to do this is through Plugins.
2. Plugins
Plugins are chunks of pre-written code that developers can use to add more features and functions to their websites. WordPress as its naked self is a highly adaptable, low-footprint CMS. The reason for this is because it is supposed to work with any type of website.
While this lightweightness is one of WordPress' biggest advantages, it can limit the functionality of websites created by the CMS. To get around this, creators Matt and Mike designed a library of these plugins. Now, developers can still take advantage of the speed at which a WordPress site can be created, while still creating a vibrant and unique site.
No matter how you cut it, WordPress is a great tool. Along with Laravel, Magento, PhoneGap and other website and mobile application development tools, it is an exciting time to be an entrepreneur and a developer.
How to Get Started
Building your own site is always an option, but the better option is to hire the experts. It may seem like a waste of money, but trust me, it isn't. Full disclosure, I am an employee of SDI; that being said, I'd recommend my team as a development partner any day of the week. Don't believe me? Get started with a free 14 day trial.
Do you think it's time to kick start your project? Contact our reliable team today and get your project off the ground. You can also call us on 408.802.2885 to discuss your idea. At SDI we offer a 6 month guarantee on all the work we do and if you call now, we'll give you 30% off your first project. Game on!

Views7792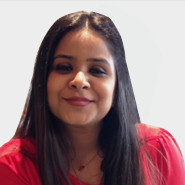 Join
22, 450 Subscribers

and get the latest BUZZ
from Silicon Valley