Views2438
iPad app development solutions for business
Enterprise corporations deal with economies of scale, not just in their products, but within their organizational philosophies. Just as a 1 cent savings per item can become hundreds of thousands of dollars in the bank, workplace efficiency follows the same principles, where small improvements cascade into major savings or profits. So it's not surprising that large companies are eager to adopt new solutions and changes that can positively affect employee efficiency. Today, a lot of these solutions are taking advantage of mobility.
There are some core benefits to mobile devices that elevate them in terms of efficiency.
1. Easy to use on the go: in comparison to laptops, tablets can be equipped with equivalent functionality but in a form factor which makes them easier to use while moving around. They are ideal for any employee that could benefit from having computational assistance while standing up. Smartphone apps provide a similar benefit, though the smaller screen real estate makes them more fit for shorter, simpler tasks.
2.Connected all the time: access to LTE networks means that mobile devices have unparalleled connectivity to company data and web services, everywhere, all the time. This allows for much higher efficiency work in the field or away from the office, and can keep a team synchronized and in communication.
Based on these two advantages, mobile should theoretically be applicable to a wide variety of employees. Almost anyone who works away from a desk or static workstation can be made more productive with a tablet. Many positions which are currently tied to static workstations can be freed up to do their job more flexibly. Field work especially can benefit from the combined mobility and connectivity.
Software Developers India builds many productivity apps for factory, manufacturing, shipment, retail to name a few. Leading in iPad app development and working with some of the big enterprise corporations worldwide we know what works to streamline efficiency and increase productivity.
For a very basic example of this kind of business app, consider an app which Software Developers India has built for a Pepsi bottling plant. The app is used by operators on the manufacturing floor, so these are employees that can't be tied to a desk. One of the main strengths of the app is that it automates data-entry that otherwise would have to be done by by hand on paper while out on the floor. Migrating that old paper-based system onto a digital platform is pretty straightforward from a tech standpoint, but extremely valuable as far as streamlining a process and preventing errors.
The app also helps keep different operators on the manufacturing line in sync, which enables more rapid response when any machinery malfunctions—downtime means lost profits, so every minute counts.
We've also worked with Marvell to produce a mobile app that easily interfaces with their manufactured microcontrollers. We've built apps that streamline field work like voter canvassing or deliveries, POS solutions, executive communication tools, and plenty of other productivity solutions.
At the risk of sounding cliche, the possibilities in mobile are essentially endless. The broad-level benefits that a mobile solution can provide are so all-encompassing that it's really just a matter of finding how the tech can be applied, rather than if it can be applied at all. And the job of finding those opportunities for improvement is an ongoing task within any company. We're happy to help polish and build those solutions when the time comes.
Software Developers India is happy to provide free consultations to businesses that are considering building mobile solutions. Contact us today! You can call us at 408.802.2885, or by email at team@sdi.la.

Views2438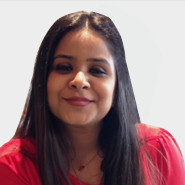 Join
22, 450 Subscribers

and get the latest BUZZ
from Silicon Valley