Views3876
L.A. is the land of smoke and mirrors, the land of monsters and dramatic love stories, the land of Hollywood. Around the world L.A. is legendary for its entertainment industry, the place where struggling actors go to become stars and make millions. However, now there is a thriving new industry that is producing stars and millionaires: Edtech.
Educational technology companies utilize modern technologies to better educate people. Technologies like app development (especially iPad app development) and website development are especially useful to edtech startups. App makers everywhere are jumping on board because the potential revenue is astounding.
The growth opportunity for this industry is tremendous and just beginning. Educational technology companies in San Francisco currently receive more VC funding than any other city in the U.S.A., but L.A. is a quickly growing market, and may very well surpass Edtech startups in S.F. by 2020.
So Why is L.A. Receiving All the Attention?
L.A. has one serious advantage over all its competitors – it has a long and experienced history in entertainment and technology. The best Edtech products utilize techniques like gamification and customized user experiences – techniques that keep clients (in this case students) loyal and engaged. For over a century, L.A. has excelled at incorporating technology and entertainment. Ed tech startups in L.A are no different and they're leading the "edutainment" industry.
Edu-tainment is an industry term that refers to borrowing methods traditionally associated with TV and video games. Many Edtech startups are developing educational apps that leverage these techniques. And this can be done at any age level whether it is for K-12 education, higher education, or even as a corporate training tool for employees.
The entertainment underpinnings of L.A. make it the ideal spot for Edtech startups. Not only is there the experience, but L.A. has an established distribution network, close ties with movie and T.V. stars and some of the most experienced people in entertainment. For an industry that utilizes so many of the same methods, an educational technology company can do a lot worse than L.A. and not much better.
Still a Ways to Go…
Though L.A. is a growing hub for Edtech companies, the city needs to get better at encouraging business. The advantages that L.A. to Edtech startups is undeniable, but so are the disadvantages.
1) L.A. needs more investing. VC and Angel investment is present in the city, but the investment in Edtech is much lower than it is in Silicon Valley. This is because of two main factors: Edtech companies are a slow ROI and there needs to be a bigger L.A. Edtech presence. The slow ROI will be a problem no matter where the company is based and, as we have covered, the eventual return is substantial. The second problem is a bit of a Catch-22 because Edtech startups need funding, but investors want to fund companies with a strong support network. As the Edtech industry in L.A. continues to grow, this problem will decrease.
2) The success of an Edtech company is based largely upon support from local teachers and education workers. In Silicon Valley, education and technology are very close and teachers are generally open to using technology in their classrooms. L.A., while getting better, has had bad experiences with Edtech products and are less willing to incorporate such products than their Bay Area counterparts. Fortunately, L.A. is becoming more accepting. Just recently the Los Angeles Unified School District expanded to add the Edtech product Campus Steps to over 400 campuses.
3) L.A. needs to develop a better infrastructure for innovation and business. Though the city's Chamber of Commerce has made some huge strides in the right direction, there is still work to be done. L.A. needs to create an ecosystem that provides easier access to investors, is more inclusive of tech businesses and has a support network of local tech and industry experts.
Mobile "Edu-tainment" Apps
More and more, ed tech companies are choosing mobile app development as their platform of choice. Some of these apps, like New Best Friends (the idea was the brainchild of an entertainer, by the way), are literacy tools for children while some are used to train incoming employees. Education is a hot sector, so if you have an Edtech idea in your mind contact us today. Our experts will guide you through the entire app development process and advise you on which OS will be best for your business model.
One of the greatest advantages of mobile app development is that it's inexpensive and an app APIs are easily customizable. This is what makes it such an excellent teaching tool across the board. For instance, Bloom College, an Australian Floristry school, hired SDI to develop a do-it-yourself mobile education app. What we created was a visually stunning app that allowed students to access built-in floral arrangement lessons, and to practice those lessons within the app. Hire a developer today and get started. Edu-tainment apps are inexpensive and extremely popular – the two keys to success.
Apps can be accessed from nearly anywhere on any device. This easy access means that homework, tests, and even lessons can be given on the go, at any time. Students can learn on their own time and in their own method. We all know by now that people learn in different ways and use different methods to absorb knowledge. Apps provide a solution to this problem by making it a simple process to customize the program to fit individualized learning needs.
That isn't to say that web development isn't a necessary feature to a successful Edtech startup. A website is necessary to increase your product's visibility and to drive Google traffic to your company. It also provides a space to talk about your company and to provide questions parents and other potential clients may have about you, your services and your guiding principles.
SDI is a mobile app, web design and software programming company based in Silicon Valley. We have worked on several Edtech projects with schools like Stanford University and Bloom College, not to mention individuals With a clever idea. Through this exposure, we have learned industry best practices and how to make a product that sells.
If you are a teacher or an educational professional, come to us with your Edtech idea and we will bring it to life for you. Even if you aren't in education, and just have a great idea, drop us a line. Heck, one of the most successful edutainment apps we've built is New Best Friends – an idea that came from the famous actress. Mobile app development is inexpensive, easily customizable, and can be made in record time. Get started on yours before school is back in session! Give us a call at 408.802.2885 now for a free consultation and quote.

Views3876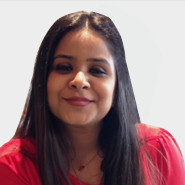 Join
22, 450 Subscribers

and get the latest BUZZ
from Silicon Valley