Views4558


Firstly, for Venture capitalists the key question is what kind of companies to invest in? Every Venture capitalist knows that it's main task is to find companies that will succeed in the future. VCs invest in companies that they know have the potential to return the value of the entire fund invested. Therefore VCs look for a handful of companies they passionately believe will go from 1 to 100 and will back those only. It's about strategy and vision and betting on the right horse! Most VCs are great visionaries who have garnered knowledge after years of business knowledge.

VCs raise money from institutions and wealthy business people. They pool it into a large corpus fund and invest in technology companies that over time will become more valuable. If things go perfect and as planned, VCs usually take a cut of the returns. A Venture fund makes money again and again when companies in its portfolio become more valuable and either go public or get bought by larger companies.

When you start a business the fundamental and most important question is who you start it with? Choosing a co-founder is as important as choosing a partner in life. Similarly choosing the right Venture capitalist is also more important than ever. Software Developers India a leading app development company in Silicon Valley that tells you how to attract the right venture funding for your business.

Venture capitalists study the founding team members before investing. One needs to be at the similar wavelength of thought before investing and joining hands with anyone one will work closely with. Software Developers India  executive team is comprised of early successful members of HP, Oracle, TIBCO and Webex. We have formed strong partnerships with some of the well known Venture capital firms and Angel investors.

Due to our strategic location in Silicon Valley, we have developed connections and networks with some of the most influential people in Bay Area, California. Attending large meetups and interacting with market leaders has become the norm of the day for us. We have successfully powered  many websites and launched thousands of Path breaking mobile apps for the iPhone and Android Platform.

If you need a Venture Capitalist or an Angel Investor to kick start your project  speak to one of our experts in Saratoga, California today on 408.802.2885 or email team@sdi.la and get free business advice how to accelerate your startup.


Views4558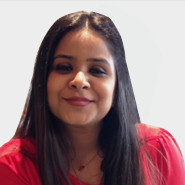 Join
22, 450 Subscribers

and get the latest BUZZ
from Silicon Valley