Views6710
As far as CMS systems and web frameworks, you could hardly do better than WordPress. While it has restrictions (it's not great for eCommerce sites), it's the perfect option for standard web sites, especially blogging and content heavy sites.
But this post is not about how to use WordPress to build a website – we did that already. This is about how you can use extensions and plugins WordPress offers to create a dynamic website with a killer UX/UI. Why does this matter to your business?
The modern consumer loves a site that stays fresh and has a modern or trendy feel. More importantly, plugins can extend the capacity of your website and grow your business. At this point, we are assuming that you have a website up and running; but if you don't, SDI's developers can get your site up and running before the digital ink on the contract was dry.
What are Plugins?
A plugin is what developers use to increase the functionality of a website. Is basically a prewritten chunk of code that can be added onto a basic framework. Through this method, users can create a unique and striking website without needing to purchase a massive framework with unnecessary features and functions (a comparison can be drawn between this and the difference between packaged software and SaaS).
Plugins are how open source frameworks make money. Some CMS frameworks, like Magento, come out of the box as a huge framework with a ton of features; others, like WordPress, are extremely lightweight frameworks with a pretty limited functionality. While Magento may sound like the better option right off the bat, the choice really comes down to context:
♦ The first one is clear and already mentioned above – WordPress isn't an eCommerce framework. However, WordPress users can download the free eCommerce platform known as WooCommerce (read a quick comparison between WooCommerce and Magento here).
♦ Magento requires a pretty comprehensive understanding of coding. WordPress can be used by someone with almost no coding experience. Of course, expert coders can use WordPress to its fullest extent and much quicker an an amatuer. Remember, your website is the face of your business, so do it right the first time!
♦ As mentioned, Magento can do more out of the box than WordPress. Since both are free, it is often the instinct of the wild entrepreneur to go with the free product that does more. Seems pretty logical, right? Unfortunately, this time it's simply not true. Magento is huge and requires dedicated hosting on a high-end, expensive server.
♦ WordPress (and WooCommerce) are specifically designed to have a low footprint. They can run quickly and perfectly on shared hosting, or lower-end servers. As anyone with a website or app can tell you, server costs can be a huge drain on a business, so this needs to be carefully considered.
♦ Adding to the server expense, Magento has extremely expensive plugins. Yes – you will still need plugins with Magento! If you have the cash, it's completely worth it; Magento is an excellent framework and is one of, if not the, most popular CMS frameworks out there for a reason. That being said, it may not be the option for a lot of SMBs and entrepreneurs with low liquidity.
How Plugins can Grow Your Business
There are a lot of WordPress plugins – nearly 40,000 at last count, in fact. Really, though, that number is arbitrary; WordPress adds plugins daily. WordPress' development team is constantly working on offering their clients fresh new features and improved functionality. Let's take a look at what types of plugins are good for business growth and an example or two of each.
♦ SEO plugins are necessary. SEO, or Search Engine Optimization, is what techies call marketing, or at least a part of what we call marketing. This is something you will absolutely need from the get go. Without proper utilization of SEO tactics, your website will be forever doomed to the distant corners of the Webiverse. It is possible to do SEO on your own (and you will need to at least to some extent – see more on SEO friendly websites here), but the world of SEO is a deep dark morass, best avoided as much as possible.
♦ Yoast WordPress SEO plugin is probably your best bet for this functionality.
♦ Caching static sites is an excellent way to speed up your website. The optimal load time for a website is 3 seconds; anything beyond that and you're losing traffic, business and money. Fortunately, WordPress offers several plugins that help create static HTML sites and cache all of the pages you need for a lighting quick website. WP Super Cache and W3 Total Cache are two of the best.
♦ Analytic plugins are a vital part of a successful business that uses an app or website. It doesn't matter whether or not your business has nothing more to do with the tech world than simply having a website. A website is intended to drive business, analytics help you understand how traffic is flowing through your site, what is working and what is not. Analytic plugins are necessary to know if your website is even working. While using straight Google Analytics or MixPanel is just fine, our developers recommend installing Yoast's Google Analytics for WordPress plugin in order to get the best understanding of your website.
SDI creates app and web solutions for startups, enterprise and entrepreneurs.Take a look at some of our amazing work and give us a call at 408.802.2885 to learn more about how we can help your project. Contact us and get your landing page designed in 1 day.

Views6710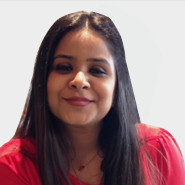 Join
22, 450 Subscribers

and get the latest BUZZ
from Silicon Valley