Views5312
There is no shortage of clever people with clever ideas. An idea is the kernel of every business out there, no matter what they do. The problem is turning your idea into a winning app business. As Steve Jobs stated as far back as 1995, most people think that coming up with a "great idea is 90% of the work." In reality, thinking of the idea is possibly the least amount of work you will have to do in order to succeed.
The biggest factor in creating a winning app business is commitment. To succeed, you have to be ready to work day and night, for months or even years on end, everyday!
So, ready for a winning strategy that will launch your mobile app for business into the stratosphere? Here is a short guide on how to succeed in the mobile app world on any platform, from Android, to iOS, to Windows.
What Are You Trying to Solve?
Every company, product, and service is, at its heart, a solution to some sort of problem. In order for your mobile app to succeed, you need to figure out what you are trying to fix.
Take, for example, Amazon. Jeff Bezos founded Amazon in 1994, he did so because he saw e-commerce's potential, but also realized that the way it was being done was wrong. Get more insights and business tips from Jeff Bezos himself.
His idea was to create a business that made shopping online easy, inexpensive, and convenient. Today, Amazon sells nearly 90 billion dollars, and Jeff Bezos himself is worth a few billion as well.
We all hope to one day be as successful as Bezos, but you need to figure out what problem your idea solves. Keep in mind, developing your idea into an app is an iterative process, and your end product will be different from your starting idea.
"There are two kinds of companies, those that work to try to charge more and those that work to charge less. We will be the second." – Jeff Bezos
Collaboration is the key!!
Collaboration is essential to get turn your idea into an app. You may think you know all the answers, but you don't. Mobile app development is a social and group event; at the very least, you will have to collaborate with your customers.
Your customers will tell you what they like, and what they dont. Get an early prototype to your target market, and listen to their feedback. After all, these are the people you want to give you money. Ignore them at your own peril.
Collaboration also means looking for an app development partner. As an entrepreneur, you may have a great idea, and know exactly how to run a successful business, but you may not know how to create a winning app.
App development partners can provide expert advice and support in areas with which you may not be familiar. Additionally, app developers are exposed to hundreds of mobile app ideas weekly; they know what it takes to move change your idea into a successful app business.
"Number one, cash is king, number two, communicate, number three, buy or bury the competition" – Jack Welch
Develop a Brand that Sticks with Your Customers
Creating an awesome mobile app is one thing; building a successful app business is another thing entirely. The success of an app is largely based on the number of downloads it receives, but an app business succeeds based upon its revenue and its ability to grow. The most basic question is how to get the first 10,000 downloads for your app in the shortest time possible.
Branding is absolutely essential for a business to grow. You want your customers to recognize your brand and be interested in later apps you develop. An excellent example of how branding works for you is Electronic Arts.
EA is one of the most recognizable brands in the country and their games and products are the stuff of legends. EA may have started off as a console gaming company, but their recognizable brand gives them a headstart in the app development world.
With the successful continuation of their brand in the app world, EA is currently generating nearly a billion dollars annually. With over 1,000 apps released, EA has managed to [very] successfully transition into the world of mobile applications.
"Change before you have to" – Jack Welch
Pick the Right Business Model to Monetize Your App
Whether you are developing your app to save the world or just to make it rich, you need to decide how you will eventually make money off your mobile app. Even if you aren't interested in making money, you need a revenue source to sustain your app development business, repay investors, develop new apps or products, and maintain old ones.
There are many different models for monetization, but one you really want to avoid is charging clients to download your app. Unless you already have a successful and known brand, most users will not want to pay for your app. Figure out another way to monetize your app.
Tap into Social Media Marketing Methods and SEO
Social Media is pervasive throughout our modern world. If you aren't facebooking, tweeting, or instagramming, you're either 80, or an alien. With so many users, SM is the absolute best way to market your product to potential customers. Even better, it will cost you a fraction of the cost and is much more effective.
Utilize SM platforms to get word of your product to potential customers. While you shouldn't limit yourself to anyone platform, research where your target clients spend their digital time. You want to draw in people who are interested in your product, so find out who those people are and where they hang out.
Ready to Turn your Idea into a sustainable App Business?
Give your partners at SDI a call. We have been building apps and designing web pages for over a decade and a half. With global offices from Silicon Valley to India, SDI is always near you, and is always available 24×7.
While App Development partners are a dime a dozen in the Valley, SDI pulls ahead of the others with our competitive pricing and by turning your idea into an awesome app in a timely manner.
With over 4,000 satisfied clients, our track record speaks for itself. Take a look at some of our beautiful designs in our portfolio, and then contact us for your free consultation today. You can reach us by phone at 408.802.2885, or by emailing team@sdi.la. We look for to hearing from you and to developing your perfect mobile app.

Views5312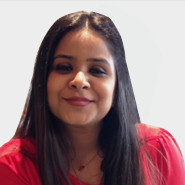 Join
22, 450 Subscribers

and get the latest BUZZ
from Silicon Valley