Views179254
Mobile apps are taking over every aspect of our lives, slowly pushing out older tools and older systems. As we create better technologies, apps will be the primary way in which we interact with most, if not all, devices in our lives. This is more than just our phones and computers; soon it will be our homes, our cars, our pacifiers – we are becoming a people of connected devices and connected lives.
One area our market experts are really watching is the intersection between education and technology. Often referred to as "EdTech," this blossoming industry promises to soon become a big mover and shaker in both industries. Within the next decade or so, our analysts believe that this will be one of the biggest industries for app developers, worldwide. Why? Here are some numbers:
• By 2020, the global EdTech market is expected to be valued at about 94 billion dollars. Yea, that's a lot of money, but the amount isn't the most striking fact here. The most striking fact is that the market valuation in 2015 was roughly $44 billion – that's right, folks. That's double the size in 5 years.

• In 2012, the U.N. counted 1.25 billion students in grades K-12, and nearly another 200 million in higher education. How many other industries can boast such an easily targeted, massive market?

• In the U.S. alone, there are nearly 100,000 elementary and high schools, and about $630 billion spent annually on education (about $13,000 a kid).

• Education is the single best resource for professional and societal advancement, for improving an economy and for creating a better, happier world.
Apps for online learning range across a gamut of different education sectors, many of which we have previously discussed. This includes apps for college students and apps for studying, but those are only two small areas. Every subject from math to literacy for every grade from Pre-K to Adult Education can be taught via an online course.
Since we have covered apps for high school or upcoming college students before, as well as up and coming EdTech hotspots, we thought we'd cover the popular trend in continuing adult education: Massive Open Online Courses (MOOC). MOOCs are offered through colleges or through online resources, such as the The Great Courses (TGC) website and app. By the way, if you would like to see an example of an EdTech app for young kids, check out an app we built a few years ago called New Best Friends.
Unlike courses with a physical location, online courses have no such restrictions. As long as you have a quality server and a excellently built app, there is virtually no end to the number of people you can have enrolled in your online course.
Our developers know how to create an online course that takes advantage of all that modern technology offers; our online learning apps highlight important points, drive problem-solving and critical thinking skills and connect to other resources for deeper learning. Contact us today and get a free quote for your online learning business idea.
There are also plenty of opportunities to connect with colleges around the States. Plenty of colleges are looking for chances to expand their digital presence and services – just look at the popular online courses like Coursera and Udemy. Both contain hundreds of college-level courses, from MIT to John Hopkins to Stanford University (with whom SDI has also worked, by the way!)
Coursera offers in-depth and layered courses on complex subjects – all taught by that leading industry experts. More importantly for the entrepreneur trying to create their own online course software, it offers two distinct advantages:
1. It adds brand recognition to your course. People know of Stanford and MIT, but how many people know of Coursera – and how fewer people would know of it without those established University brands? Even more key to this industry, it adds credence to your courses. MOOCs have an admittedly deserved bad reputation. But with partners like Duke and Penn State, you can be assured of a quality education;
2. If done right, you're establishing nationwide connections with the biggest names in education. You're creating lifelong partnerships and essentially making your career – all for an app that can cost as little as $4,000 – and can be live in a month or less
Online course design takes a unique perspective. Really, it takes three unique perspectives – the engineer, the teacher, and, of course, the student. A good EdTech UI/UX must function and operate like an app, with appropriate app technologies.This includes engagement loops, loyalty encouragement, deep connection materials, machine learning tactics, and so on.
But it must also be understandable to a student. It may be the most functional app in the history of apps, but if it doesn't make sense to the end user, it may as well be chopped liver. This is everything from making sure that the app makes sense, to making sure that the learning process it follows is actually effective (i.e. are the students learning).
On top of functioning like an app and a teacher, online course design needs to consider the teacher's perspective. It has to be more than just easy for them to use; it has to actually be a useful tool to them. This means everything from reporting on each student to textual/contextual enhancements, and more. It has to make the teacher more effective and it has to make the teacher feel more effective. Otherwise, it will never reach your main users – students.
How to Create an Online Course
Give our expert developers a call at 408.802.2885. You come to us with the course materials and we can guarantee a fully functional online learning app built according to industry best practices. Request for an NDA and let's discuss your business idea.
Our EdTech apps drive deeper learning and help students of all ages achieve their education goals. Contact us now and get a free consultation with experts in Silicon Valley.

Views179254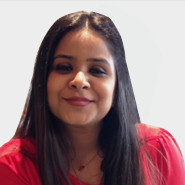 Join
22, 450 Subscribers

and get the latest BUZZ
from Silicon Valley