Views6423
How the Taro App Works (App For Ordering Food Online)
Taro allows you to order super healthy, fresh foods prepared by a professional home chef delivered right to your door, without feeling a hole in your wallet. It is ideal for new couples, people with busy schedules, health junkies and especially for those with little to no experience on how to prepare good meals in the kitchen.
Their local chefs prepare home-style foods, making use of the freshest ingredients, for food delivery. Menus are often released in advance so that the chefs can plan the meals for the entire week. This gives the chef's the time they need to plan, shop, and of course, cook those wonderful delicacies.
Taro has made it easy for you to learn more about their chefs. You can favorite the ones you cherish the most, and even contact them if you have questions about anything. They specialize in a variety of cuisines (Indian, American, Korean, Japanese, Indonesian, Mediterranean, Mexican, etc) and numerous diet-specific (organic, low-carb, vegetarian, vegan, paleo, dairy-free, gluten-free, nut-free, etc) dishes to choose from.
Here is what you get when placing an order from the taro app:
The ability to select from handpicked local chefs
There are many amazing seasoned and passionate local chefs from all corners of the globe ready to provide you with scrumptious yet healthy meals. Through the comments and reviews from other food lovers, it will help you decide whom to order from and to favorite them to order from again.
The easiness of planning your meals
Meals are created in small batches each week. The menu for each week is then posted. To plan your meals simply view the menu and your chef(s) schedule. Once you have made your selections quickly complete your order with a single tap and you are done. Keep in mind it is also easy to control the portions you wish to order. You can order your items family style so you can feed your whole family.
Becoming a chef:
Whether you are a home chef, a personal chef, or a caterer if you're a dedicated cook and desire to bring your creations to other families then become a chef on Taro. You can sell your meals and earn additional income. Taro has a simple form that chefs can fill out and a Taro representative will reach out to you and discuss the details.
Creating an App Like Taro
If you're in the food business, creating apps like this for ordering food online has to be in two categories. The first category belongs to the one that takes the order for the restaurant and the second plays the role as a facilitator. Generally, an app for this purpose should come with the following features.
1. A superb and Intuitive User Interface: There should be a smooth, attractive and intuitive user interface (UI) to make it easy to use. Efforts should be made to keep the user interface free from irrelevant content.
2. Filtering ability: Mobile apps designed for ordering meals online should come with filtering as a must-have feature; filtering on the basis of online payment options, delivery area, cuisine, and many more.
3. Location based services: There should be an integration of Geographic Positioning System (GPS) based features to track the user's location for easy delivery. This is a sure way of making the user experience amazing.
4. Tracking of orders: There should be real-time order tracking as a way of allowing the user stay up-to-date with the status of their order.
5. Payment options: Since all the payments are virtually done online, users should be provided with several payment options that will suit them. These options should include; debit card, credit card, internet banking, etc.
6. Smooth checkout: The entire process, from building your food items to checking out should be short, smooth, and hassle-free.
7. Transaction history: there should be an option to view the transaction history to make the process of ordering similar food items easier. This will save users the time of searching name(s) of previously ordered meals or previously used chefs.
8. Extra features: There can also be some additional useful features such as: rating the services, giving feedback, making order cancellations, and many more.
The key to any app is making sure it is easy to use. Don't pack an app full of features, that can be your apps downfall. You may have a lot of ideas of what to include but sometimes it's good to take a step back and think about the most useful and necessary ones.
If you are interested in learning more about how you can create an amazing app like Tarobites, call our experts at 408.802.2885/408.621.8481 – or contact us here!

Views6423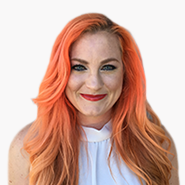 Join
22, 450 Subscribers

and get the latest BUZZ
from Silicon Valley