Views8492
The global app economy is expected to surpass $143 billion dollars in less than a year. That's a pretty staggering number, especially when you consider that even the most complex apps can be built in a matter of weeks for a fraction of the potential return. With the industry mushrooming at a growth rate of 30% a year, now is the perfect time to get in the door.
One of the best parts of app development is that they can be useful in any industry, pretty much at any time. This means that app entrepreneurs (or 'appreneurs') only need an idea and expertise in their industry to get started. The app build itself can be outsourced to app development experts.
Look at it this way: if you own an industrial dry cleaning business, you don't build the machines that do the cleaning. You buy them from someone who specializes in machine building. App development is the same way: you don't need to build the app when there are people who sole specialty is building apps.
There are many twists and turns to create a mobile app that makes money. There's no reason to walk the path alone.
Do-it-Yourself vs Hiring a Guide
Look, I'm a DIY type of person. Just ask the plumber I had to hire after I tried to "fix" my toilet. App development is much the same way. Sure, you can probably do it yourself. There are plenty of tools out there that make building an app simple and quick. You probably don't even need to learn code.
Of course, apps built with DIY methods are, nearly without exception, dead on arrival. There are over 1,000 apps released every day. Generic apps have nothing to make them stand out, no attention-grabbing features. In order to succeed, apps need complex coding that you can't get out of cookie-cutter development platforms.
So, to continue our plumbing example, I could build an app myself and likely end up standing ankle deep in toilet water. Now I have to call out a plumber to repair the toilet and clean up the flooded water. Or I can hire an expert to do it right from the start.
This isn't to say you shouldn't at least be familiar with the code or the basic underlying concepts behind app development. It's always important to know the fundamentals to ensure you are receiving a fair price and getting the attention you deserve.
App development is a labor-intensive process. It requires multiple steps over an iterative cycle. It needs constant maintenance and updating post-launch in order to succeed (read more about common entrepreneurial mistakes here).
What Goes into An App
App design takes a lot of time and commitment. If you already have a day job or are busy trying to ramp up your startup, you already don't have enough hours in the day. Let's discuss the various elements of that can go into app development.
1. Research
Research is The fundamental underpinnings behind all of app design. you need to research:
• The idea itself – will people want to download your app? How does it help them? How is it better than options that are already available?
• The target market – who will your app serve? What can you learn about them?
• The competition – what competing products are out there? How can you improve upon what they are offering?
Marketing – what's the best platform for marketing your app? What the app does matters, because the modern marketing age is all about customized ads and messages
• Monetizations – what's the best way to make money off your app? Hint, it's not charging for downloads.
• An exit strategy – the chances are you don't want to start a mobile app business. Most appreneurs are people who have some spare investment cash and are looking for a quick and profitable ROI. Research the best exit strategies before development begins is the first step to sell your app.
Find out more how to develop an app for iPhone
2. Design
Design is important. We developers say this a lot. Because it is absolutely true. Designing your app begins before the coding does, with wireframe and storyboard prototypes. Prototypes are necessary to perfect the UX, create an optimal and logical layout, and develop a product that people will want.
3. Investment
Not every project will require venture capitalist investment, but enough will that it's valid to include it in this post. Investors are a unique bunch; they specialize not necessarily in tech or any other specific industry. They specialize in picking winning ideas.
Or rather, winning individuals – investment is all about the founders. The idea does matter, but VCs and Angel Investors want to know that you and your team has what it takes. You need to wow them with your passion, your commitment and your command of your business.
A pitch needs to strike a balance between demonstrating that you know what you're talking about, without overwhelming investors with useless information. A pitch is meant to show investors the research you've done, the idea you have, and the team you've built. Learn more about how to create the perfect VC pitch on our blog page.
4. Marketing and Optimization
The final point we will be discussing today is about marketing and creating an app that is optimized for search engines and app stores. Marketing is an all-encompassing process that ranges from targeted social media ads to keyword management.
Get a good marketing strategist who knows the tech world and how to sell apps. App marketing takes even longer than the development (realistically, successful apps never stop being marketed) and can be extremely dicey.
So, do you find yourself with little to no time in the day, but got a great idea for an app? Or do you have an app idea that already exists out there? Well, get in touch with Silicon Valley's expert app developers and market strategists at 408.802.2885.
Request for an NDA and share your project idea with us. Our team can start on your project right away! Get an app quote today from team@sdi.la – we look forward to hearing from you.

Views8492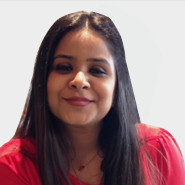 Join
22, 450 Subscribers

and get the latest BUZZ
from Silicon Valley