Views5144
The internet is a powerful thing, and the importance of a web presence for businesses is well-established. The internet offers many tools to help consumers discover a business, from organic searches to reviews to social media mentions. And yet analysts estimate that 50% of small businesses don't have a website, and many of those that do are woefully under utilizing their web presence. If you want to improve and grow your business, its time to start thinking about web design.
Before we go further, the great news for small businesses is that custom web design is affordable, fast, and easy to manage day-to-day. Even if your site ends up simply being a digital business card to help customers contact your business, any website is a very positive asset. And a little more effort can quickly turn the website into a powerhouse for driving growth.
1. Look modern
A website with antiquated design will have a high bounce rate. Users get the impression that the website (and therefore the business) isn't well maintained, not kept up to date, and some people might even assume the business is no longer operating just because the website looks old. Even search engines will start to drop your ranking if you don't keep up with their changing demands (but more on that later, under SEO).
In order to stay modern you may need to redesign your website every so often. For a small business, you can probably go many years before your website is so woefully out of date that it impacts your sites performance, so the expense shouldn't be much to worry about. But if you are currently sitting on a five year old web design, it may be time to upgrade.
2. Responsive web design
As part of the "modern" website design, your website will absolutely need to have a mobile design. Responsive web design (RWD) is the leading strategy for optimizing a website for mobile devices, which now make up a huge chunk of browser traffic. RWD adapts the website's design to fit smaller screen sizes by resizing and repositioning the content. It keeps everything on a single URL while providing a good experience to users on nearly any device.
Not being mobile-friendly is bad, since up to 30% of your traffic could be coming from mobile devices, and it will all bounce away if the site is desktop only. In addition, RWD provides inherent benefits to your organic search ranking, because search engine leaders Google and Bing both promote RWD as the best solution for web design.
3. Look unique
Custom web design is what differentiates your business from the competition. A unique and attractive website is a powerful tool for grabbing a viewer's attention and ensuring they'll remember your brand. That brand awareness and recognition is invaluable for securing business down the road. Even if the customer is ready to buy now, they'll remember and recognize your site later.
4. Be information-oriented
Many customers will come to your website either knowing nothing about the business except that it came up in a relevant search they made, or they'll hear about the business elsewhere and go online to learn more. In either case, information is what they need. Design your website to answer the customer's obvious questions up front—who are you, what is your product, and most importantly how can you help customers like them? If they can get that information online, then you don't need to give it in person or on the phone, which saves you time.
5. Design for conversions
Once you've provided information to the visitor, you need to give them a way to proceed, some kind of action they can take. This is the Call to Action, which very literally calls the reader to act in some way. Whether that means telling them to give you call or sign up for a newsletter or make a purchase online, you are driving them toward becoming a paying customer.
Conversions are the basic goal for any website. You want to design the site in a way that efficiently generates new leads and business for your company.
6. Design for SEO
Search engine optimization is a set of tactics and methodologies which ensure a website will rank highly on search engine algorithms. This basically means following a bunch of rules on web page markup, architecture, and shaping content so that keywords can be found in searches. If you get an expert to help with the technical stuff then that should last a while. Periodically Google and other search engines implement big updates to their algorithms, at which point you may want to bring the expert back in to analyze whether you need any SEO reworking done, but overhauls like that are infrequent.
As for web page content, it is highly recommended that you add tweak and change things, add new stuff, or publish regular articles (as in a blog). This activity keeps your website from stagnating. If you are going to handle that content yourself you should take some time to learn about keywords and content from an SEO perspective (it's not hard to learn, and the internet has lot's of resources to help).
7. Design for social media
Set up a couple of social media pages (Facebook, Twitter, etc.) for the company and link them to your website. A little cross-pollination is good for both, and social media is known for its ability to spread news and information—word of mouth can be a powerful tool for finding new customers, so make yourself easy to find on those platforms.
SDI's Web Design for Small Businesses
SDI, headquartered in the heart of Silicon Valley has been a custom web design company for over a decade, and our web designers are constantly adapting to new technologies and building modern websites to our customers.
Custom web design costs have come down a lot as the internet has become more and more central to the way we do business. Thanks to the growth of the web design industry, new websites are extremely affordable. Have a look at some of our low pricing options to suit your small business. At SDI we welcome businesses of all sizes irrespective of requirement or budget. You can take a peek at our web design portfolio here, and give us a call at 408.802.2885 if you want to chat with a real web design professional.

Views5144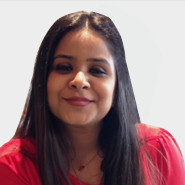 Join
22, 450 Subscribers

and get the latest BUZZ
from Silicon Valley