Views2636
The business world today is extremely dynamic, constantly shifting and changing to keep up with evolving technologies. As our society has become more comfortable with e-commerce, a SMB's website became the equivalent of a brick-and-mortar's storefront.
Just like a storefront, a website sometimes needs some maintenance – paint's peeling a bit, the sign's a little rusted, etc. And sometimes, the entire storefront needs to be completely overhauled. Website redesign boosts online visibility, spikes traffic and business growth.
Just like with the old storefronts, it has been proven time and again that a modern, hip, and attractive website leads to more people walking in the front door (or, you know, the digital equivalent of that).
While the storefront analogy has worked up until now, it can only carry us so far. The comparison ends where Google begins. Brick-and-mortar stores don't need to worry about whether or not search engines will like their pretty sign. They don't need to make sure to catch a potential customer's eye before the customer goes to a competitor with a single click.
More importantly, storefronts are a universal experience – people only access them in one way – by walking in. Websites need to be accessed from a vast multitude of different devices, all with different requirements. Worse, new devices are being added all the time with new requirements for which a website will need to compensate.
If you've noticed a drop in internet traffic and website conversions over the last few years, it could be due to any number of reasons. It could be thanks to changes in search engine algorithms (Google has stated that it makes hundreds of changes a year), it could be that your website is not utilizing the latest and greatest web architecture, or it could just be that your website looks old.
As a long-time Silicon Valley web design company, SDI has been involved with hundreds of web redesigns and our development team has thousands of logged hours devoted to web development. The twists and turns of web redesign are SDI's bread and butter – knowing the best industry practices has been the key to the company's success since 2000.
I can sense you are still hesitant and not sure a website redesign is for you. To help convince those hesitant entrepreneurs out there, let's go into a little more detail.
All Hail Google, Master of the Web.
Yep, it's been said before, but it doesn't make it less true. Google Search is the world's preeminent search engine and is the biggest factor in driving traffic to your website. Google must be satisfied with your website's coding, its content, its "share-ability," its mobile platform performances – the list goes on and on.
Google has distinct website preferences and, like a jilted lover, will punish websites that don't meet its expectations. Even worse is that these expectations are constantly changing. 5 years ago, one of the best ways to drive traffic from Google to a website was to stuff the content of the site with as many keywords as possible.
Unfortunately, many webmasters took advantage of keyword stuffing and would add trendy keywords that had nothing to with their business. Google responded by releasing two huge updates to their search algorithms: Panda and Penguin. Both websites improved the search engines ability to understand a website's content (it didn't just search for long-tail keywords) and punished webmasters who took advantage of keywords.
Panda and Penguin changed SEO tactics forever and impacted websites across the board. Today, keyword stuffing is falling by the wayside, as entrepreneurs focus on creating good overall content. While keywords are still necessary, it is no longer as important as it was a few years ago.
If you haven't redesigned your website in a while, your content is old. Even if it isn't overly stuffed with keywords, Google likes new content, and will rank routinely-updated websites higher than websites that don't. So, how are you supposed to keep track of all this? It's not like any entrepreneur is flushed with spare time, right? The answer is a simple one – find a development partner that you can trust.
The best dev partners have an in-house SEO and content writing team that is abreast of all new and upcoming changes on all search engines. Additionally, updating your content is an inexpensive way to drive more leads to your website because it doesn't require you to rewrite the website's code. Of course, if you really want your business to grow, redesigning your site's architecture is a must.
Multiplatform Architecture
The past few years have seen some considerable changes in the internet and internet-capable devices. By 2017, most internet traffic will be over mobile devices – desktops are steadily going the way of the dinosaur. Already, nearly 50% of all internet access is from a mobile device and Google (yep, still all about Google), Bing, and Yahoo have already changed their algorithms to favor mobile friendly sites.
Responsive Web Design (RWD) and Adaptive Web Design (AWD) are two newer types of web architecture created as a reaction to this mobile trend. Older websites designed during the desktop-era of internet traffic don't offer the best UX for users on mobile websites. They tend to be slow, hard to read, and packed full of unnecessary information.
Both AWD and RWD aim to create smooth viewing across a variety of platforms, from SmartPhones to laptops. While the two styles approach the problem in different ways, either will make your website mobile friendly.
Google's recent "Mobilegeddon" update is obsessed with mobile-friendly websites: their biggest update in some time, this change will rank mobile-friendly sites higher than sites that aren't. While the impact on businesses that the change had wasn't immediately apparent, many businesses noticed a distinct drop in drives from Google in the following weeks.
RWD and AWD are about more than just pleasing Google, though. Responsive design was around before Google decided to make their change. That's because it is a consumer-driven response: consumers wanted a more responsive website that is optimized for mobile use.
A website that isn't designed along these principles is likely to be difficult to view and will respond slowly. Both Google and Amazon have identified slow loading speeds as one of the biggest revenue killers out there. Users today are impatient and every second of lag time means a 40% reduction of traffic to your website. Responsively designed websites load quicker and looking fantastic on any platform.
Basically, redesigning your website using RWD principles will grow your business in two significant ways:
1. it will drive traffic from Google to your website, and
2. it will keep traffic on your website with faster load times and multiplatform viewing optimization.
Ready to Grow Your SMB now?
Get in touch with us at SDI. We have been doing this for 15 years and know all of the pitfalls, mistakes, great ideas, and successes that are out there. We know the importance of redesigning a website and what it can mean for your business. Email or call (408.802.2885) now for a free business consultation!

Views2636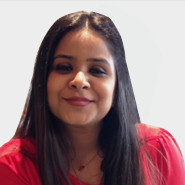 Join
22, 450 Subscribers

and get the latest BUZZ
from Silicon Valley