Views3332
Custom software is an excellent method for business growth, no matter the industry. While off the shelf software may seem like the budget-smart choice, they often end up costing a company far more in the long run. There are a number of reasons for this:
• Security

Off the shelf software is owned by hundreds, if not thousands of people. Crucially, this means that everyone who owns the store-bought stuff has the opportunity to go through it, line by line. In other words, store-bought software is less secure because anyone can see and hack the code. Custom software is code is seen only by you and your technology partner.

• Quality Control

Prepackaged software is mass produced for a wide market. When you make thousands of copies of any product, there will be some issues with quality control. When a company is working on a single custom product, it's much easier to make flawless.

• Coding Needs

Custom software is designed from the get-go to fit your needs and no one else's. CEOs who purchase off the shelf software often find themselves returning said software because it doesn't meet the needs of their business. Custom software is made for you so it will always match your specifications. Hire a developer today and get started!

• Customized Experiences

Modern consumers have become used to the prevalence of targeted marketing and customized experiences. Indeed, they have come to expect it. Custom software is an excellent way to provide a web experience that is different from your competitors.

• Maintenance

Custom software is updated and maintained on a schedule you determine with your tech partner. The schedule for prepackaged software is determined by a faceless programming corporation, with very little consideration of your needs. The difference is that with custom SaaS or PaaS programs, you have a technology partner. The other stuff, you're simply a client.

• Expense

Yes, store bought software is generally cheaper right off the bat. But, as mentioned above, it ends up costing you more down the road. There's the outright return of software that failed to meet expectations, there's buying multiple extensions to increase functionality, there's hiring an IT guy to make repairs, and so on. Custom software, one time, one expense – and it's not as pricey as you might think!
Hybrid Software
At this point and time you might be thinking "yea custom software sounds nice and all, but my small business doesn't need too much customization and I can't afford to build software from the ground up." That's okay, it's a natural reaction. Yes, custom software is cheaper than it has ever been, but a ground-up project could end up being expensive.
The good news is that there are software frameworks that the clever developer can exploit. These bare bone tools are as basic as possible, but give developers a great starting point. What results is a piece of software, a website or an app that is custom, but not built from the ground up? Same quality, same experience, much lower price tag.
Let's look at this through the lens of eCommerce websites. These are frameworks like Magento, PrestaShop, WooCommerce and so on.
• Magento is probably the most popular eCommerce framework out there. As most of these options, the basic level is free. Unlike most of its competitors, the basic edition has a pretty large footprint with a lot of ground-level functionality. That being said, themes and extensions will need to be purchased and said items tend to be quite expensive. The result is probably the most expensive eCommerce option. Additional expenses are added on because of Magento's large size: it needs a dedicated server. Buuut, it's got extensive functionality, it's built well, it's easy to understand and it has an exceptionally intuitive UI.

• PrestaShop is the go-to source for eCommerce website and software customization. Magento lets you build high-functioning products very rapidly, mostly due to its hardcoded base framework. PrestaShop has a smaller framework than Magento (though not as small as other options) with less hardcoded features. This results in more opportunities for customization, but also more time spent on the project itself. Oh – it's cheaper than Magento!

• WooCommerce is probably the cheapest option discussed in this post. It also has the smallest framework – but probably the biggest library of themes and extensions. Like PrestaShop and Magento, the basic framework is open source (free) but the extensions and themes generally cost money, hovering around $100 (Magento) to $20 or less (WooCommerce). WooCommerce is an extension of the popular CMS (Content Management System) WordPress which makes it a great option for websites already using this option.
Hopefully, this blog shed some light on how custom software can help grow your business and how SDI can help you realize your dreams. Custom software, apps, and websites are the option for the smart entrepreneur and SMB owner.
Mobile and Web development company Silicon Valley
SDI has been a technology partner with hundreds of partners across over 4,000 projects. Our partners range from the lone entrepreneur to global corporations like PepsiCo. We throw our hearts and souls into our projects, working nonstop to ensure your app, software, or website is exactly what you need. Contact us today to get a free consultation with our tech director or CTO about your project.
We have been featured as a Top Custom Software Development Company on SoftwareDevelopmentCompany.co.

Views3332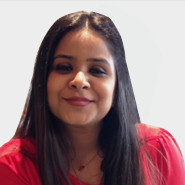 Join
22, 450 Subscribers

and get the latest BUZZ
from Silicon Valley