Views8261
eCommerce is a big deal these days. Think about this: 40% of internet users globally have purchased a product online. Roughly that's 1/7 of the entire people, or over 1 billion eCommerce users – and market analysts only project growth for the industry.
Currently, the eCommerce trend in the United States is actually behind the rest of the world. While the industry is increasing a pretty good rate (the expected growth is nearly 50%) it still only makes up approximately 7% of all retail in the states. Do these growth statistics spark an interest to develop an ecommerce website?
That being said, the eCommerce industry is still generating massive amounts of money. The total American market for eCommerce sales is nearly $350 billion dollars. When you look at the rest of the world, it is undeniable that eCommerce is on its way up. Just look at China: their eCommerce sales passed $560 billion.
eCommerce generally falls into one of three categories (there are others, but these are the big ones):
1. Business to Consumer (B2C)
B2C services are businesses whose main purpose is to provide consumers (i.e. you and me) with products or goods. Amazon is a B2C and probably the largest out there – though global competitors Alibaba and Rakuten are growing at a rapid pace.
2. Consumer to Consumer (C2C)
C2C businesses are ones where consumers sell products to other consumers. Your best example here is eBay. Of course, as anyone who has used eBay could tell you, they are hardly relegated to C2C only. Plenty of small level retailers use eBay to sell and ship their items
3. Business to Business (B2B)
eCommerce sites that are B2B specialize in selling products directly to other business. For instance, if I owned a janitorial or maintenance business, I would go to a site like MSC Direct to order to supplies. Other B2B businesses include Blank Envelope and Grainger. B2B sites tend to not be as well known, due to their specialized nature.
Keep in mind that just because you specialize in one type of eCommerce, doesn't mean you can't specialize in others. Heck, you already got the web infrastructure largely built. All you need to do is tweak it a bit. Both eBay (C2C/B2C) and Alibaba (B2C/B2B) have been pretty successful at doing just that.
Why Prestashop
Prestashop is an open source eCommerce framework. It is currently used in a quarter million eCommerce shops around the world. Since Prestashop is an open source software, its pricing is free for basic your basic eCommerce site.
Their main monetization method is entirely built on creating custom add-ons. These add-ons are blocks of prewritten code designed to create unique and specialized eCommerce sites. As this is the main way they make money, so they do it extremely well.
The prebuilt code is extremely advantageous to our developers because it allows them to quickly and with exquisite precision. Using Prestashop's basic platform gives us an inexpensive framework from which we can construct your eCommerce site. With the addons and our own coding methods we construct fantastic and unique sites.
By the way, if you do work with us the code we write for you is 100% yours. Drop us a line now and we can get started. This is a hot market right now, so don't wait too long!
There are a lot of eCommerce options out there. We've even written about of few of them here on this blog. Out of all the options out there, Magento is currently the most popular, with Prestashop not far behind. OpenCart and Shopify trail Prestashop by a generous margin, but neither option is a bad one.
So if Magento is the most popular, why are we talking about Prestashop? Partly because Magento is talked about often and our developers thought we should really tell people about the advantages of Prestashop. The other, a more significant part, is that when it comes to customization and building a unique eCommerce site, Prestashop is your best option. Hire your own Prestashop developer and start your project today.
Magento is great if you want to build a website quickly, but if you want to build a truly custom website that will draw in customers like flies to a web (or possibly a less creepy analogy). A site with some eye candy is necessary to make your business stand apart from the other eCommerce sites out there.
The other factor any eCommerce entrepreneur needs to consider is the mobile aspect. Mobile eCommerce apps and websites are a necessary aspect to any business looking to exist in the modern world. This is especially true of SMB business and startups.
I bring this up because Magento recently discontinued their Magento Go program, which was an extremely useful tool for startups and SMBs. This makes it a difficult option to use for the smaller to mid-level business; hence Prestashop. Prestashop offers the SMB everything from SEO to SMB support. For the smaller scale businesses, Prestashop is the only option for the struggling entrepreneur.
If you've had a great eCommerce idea rattling around in your brain for a bit, why not make it a reality? At SDI, we specialize in building enterprise solutions like eCommerce websites and apps. We have a long history in the field; with that experience comes certain expertise and a knowledge of how the tech world works.
We not only build your tech solution, but we offer market strategization. This includes everything from how to find your way to a monetization path to how to get users to your product. Give us a call now at 408.802.2885 to get an hour of free consultation with our Chief Technology Officer, or our VP of Acquisition, Marketing & Sales.

Views8261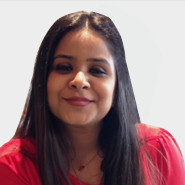 Join
22, 450 Subscribers

and get the latest BUZZ
from Silicon Valley