Views151327
Social media websites are a powerful tool that connects geographically diverse people with similar interests. Social media sites like Twitter and Facebook are huge money makers because humans are social creatures that crave friendship and conversation – and social media sites bring people together from across the globe.
Startups and entrepreneurs everywhere are jumping at the expansive opportunities in this growing market, but making a successful and sustainable mobile app is a hefty process. A single misstep can lead to disaster later down the road, so it helps to have some guidance. SDI is a top web design and development company in Silicon Valley has devised a recipe for social media success.
Find a Niche
Huge social networks like Facebook and Twitter are rare success stories. They've managed to attract an enormous client base across the world who are interested in a wide range of topics. Most successful SM sites instead target a smaller niche population and focus on a few uniting interests.
For example, take WAYN (Where Are You Now), an SM site that connects travelers. Since its creation in 2005, WAYN has managed to stay in business by focusing solely on connecting people traveling around the globe. It allows its users to meet up, to discuss local events, and to provide guidance to travelers in a new location. Hire an experienced developer who has the experience in developing complex software and with a vision for what works best in the social media industry.
Targeting a niche population also allows entrepreneurs to scale up their SM site slowly. The problem with huge SM sites like FB has is that they require an enormous support staff with a vast array of talent. Starting small allows you to build a client base from which you can build off of as your business grows. Even FB started off with a niche population – college students. Once they developed a strong enough user list, they scaled up into an SM network to fit anyone. Remember – start small, build big.
Monetization
No matter the reason you want to build an SM site, a monetization strategy is necessary. The ROI on SM is huge and the startup costs can be relatively minimal. This makes it a great entrepreneurial enterprise, but having a monetization strategy ready for implementation before you launch your site is imperative (for a more in-depth discussion on funding, click here).
The first step in making money off of an SM site is to develop a product that people want. Targeting a niche is only part of a successful venture – you need to make sure that the site actually meets your clients' needs. For instance, if you are building a site around beer enthusiasts, include areas for members to discuss different brews and create a feature that informs users of upcoming beer events. The key is to give people the personalized experience they want, to engage them with your product so that they keep coming back.
Monetization can be achieved in other ways as well, including by offering space to advertisers and outreach to companies that also target your user base. Offering space to advertisers will generate a small income, but it is a simple way to quickly make cash. Reaching out to other business is a better revenue generator, but takes more time to get off the ground
Engage Your Customers
Reaching out to business that targets the same business as yours is a way to not only make some real money but is a great method for expanding your base. Exclusive deals encourage brand loyalty and keep customers engaged – and engaging users is the most important ingredient in an SM site. Additionally, working with companies that have a stellar reputation will only serve to enhance your own.
Engagement is the key to any successful enterprise. Drawing in customers is great, but you want to keep them on your site and, more importantly, you want them to invite their friends. One of the best ways SM sites engage their users is through shareability. How easy is it for your clients to share articles, events, and conversations with other users and how easy is it to share on other SM sites?
It may seem counterintuitive to engage other competing SM sites, but it makes good business sense. This is especially true if you are targeting a niche. People have multiple interests and sharing between the various targeted social networks is a great way to draw in new users. Even easy sharing with SM giants like Twitter and FB can help draw in users who are particularly interested in your niche.
Entrepreneurs, Startups, SMB's building a social media site means big money. Web design is key in the entire process. If building a social media site is something that interests you or if you are wondering how to create a social media website give our Silicon Valley web development experts a call right away on 408.802.2885
We can discuss the best development and marketing strategy for you and the perfect monetization methods. We specialize in social sharing, customer engagement, and a flawless user experience. If you would like to know more about our methods, please look at our fantastic portfolio displaying some of the work we are most proud of. Once you've done that, feel free to drop us a line at team@sdi.la or contact us for a free consultation and quote.

Views151327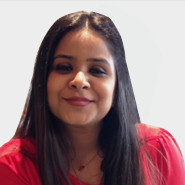 Join
22, 450 Subscribers

and get the latest BUZZ
from Silicon Valley