Views2136
Spring is here! Not to alienate you folks in the southern hemisphere, but we northerners are certainly excited

Since Easter is this weekend we've put together a quick list of the best Easter apps out there for iPhone and Android. Take a look below and have a great weekend.
Easter Egg Run! Angry Bunny's Revenge!
This Easter app is a simple game that anyone can pick up and play. Cute visuals and simple gameplay make it easy to learn and fun for all. It's a perfect app to occupy some thematic holiday time this weekend. Whether you use it to unwind or hand it off to the kids to distract them for a while, it should do nicely. This one is an Easter iPhone app exclusive to iOS.
Chicken Invaders 4 Easter
Here's a silly action game to please a slightly older demographic of kids (and us immature adults 😉 ). Chicken Invaders has you flying through space blasting swarms of invading chickens and rabbits. It's a funny twist on a classic arcade-style game. Extremely well-made, if a bit silly in concept. Download this Easter Android app and protect the world from Easter invasion this weekend.
Happy Easter Photo Frames
This is a delightful collection of spring and Easter-themed photo frames to apply to your photos. Whether you take new photos for the occasion or frame some old ones for an Easter activity—you can even use photos from Instagram and other social networks! This is a nice app for preserving the Easter memories. Check it out on Android.
Doodle Jump Easter Special
Doodle Jump is a classic, thanks to the adorable hand-drawn aesthetic and the simple but unique gameplay that can only be done on a mobile device. Where the base Doodle Jump game was an endless jumper, the Easter Special has a set of levels you can complete, which fits the temporary nature of the holiday. You can find it on Android and iOS.
Bubble Blast Easter
Blast bubbles to solve puzzles. Except these bubbles come in the form of easter eggs and bunnies. It's cheerful, colorful, and easy to learn—a well-made app all around. Once you get the hang of it, you'll be aiming for the high score on every level. Bubble Blast Easter is available on Android and iOS.
Easter Egg Match Free
Another Easter game featuring a delightful spring color-palette. It's a simple game, great for kids, in which you tap matching colored eggs to increase your score and complete the level. It's free and you can find it on iOS.
Bunnyfur's Easter Eggs
Bunnyfur is a very cute interactive storybook that is fantastic for children. The app offers great visuals, a positive story, and a bit of technology—it's always good to help kids develop technological literacy! and teach them lessons that will serve them long into the future. This Easter app is really well illustrated, so check it out on iOS.
Easter Mahjong
This is a really beautiful app, featuring the classic game of mahjong with Easter-themed tiles and levels. This can easily become a holiday favorite—especially if you're a big fan of mahjong, to begin with. The app is so beautiful and full of spring-time personality that it is hard to forget about! Download it on Android for free.
Happy Easter from SDI!
That's our list of Easter apps. However you celebrate this springtime holiday, I hope you found this list helpful.
As always, if you're thinking about building an app of your own, we'd love to chat and offer our insights. SDI's app development team has built over 1200+ apps launched on the iTunes. If you have an app idea hire our team and let's get started. We are offering low pricing this Easter and you can avail of amazing discounts.
Build a website with us and get homepage design free, or better still for app development, get free UI design (upto 4 screens ) free. We are also offering free hosting for 1 year.
So hurry and empower your business! You can reach us at 408.802.2885 or online on our website.

Views2136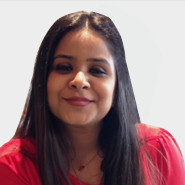 Join
22, 450 Subscribers

and get the latest BUZZ
from Silicon Valley