Views1941
Mother's Day is on 14th May, this Sunday, so don't forget to do your duty as a son or daughter and make her feel loved. For all the moms out there, take it as an opportunity to focus on yourself. One of the most frequent hassles for moms of all ages is finding time to stay fit and healthy amidst all the other responsibilities.
Mobile apps have proven exceptionally popular for health & fitness, but there are a lot of options, and it's not always obvious how to get started using these new tech tools. To help you out, I've pulled together a list of some of the hottest fitness apps, so you can take a peek and see what fits your lifestyle and schedule.
1. Cody
According to most fans, Yoga is a lot more than just the physical poses and exercises. There is a mental, spiritual element to it as well which is difficult to communicate through a digital platform. Cody incorporates the intimacy and social aspect of a Yoga class. With Cody you can find specialized training that targets your needs.
2. Human
Automatically track your activity to give yourself some hard data to better understand your daily habits. It's an awesome app that works flawlessly. Whether you spend your days working, raising kids, or pursuing your hobbies, Human helps you understand your levels of activity and give you concrete information that can motivate change.
3. Map My Run
GPS for running, jogging, walking, cycling, and tracking for numerous other exercises. This is a straightforward and effective tool for keeping track of your activity and progress. The app provides a lot of great data to sift through, so you can dig as deeply into the numbers as you'd like, or just get a basic idea of your performance. The most important part is that it keeps a log of your history, so you can see your progress over time. And if you're into tech gadgets, note that this app is ready to go on Android Wear devices like the Moto 360.
4. Charity Miles
This is a new app that is pretty neat. As you walk, run, or bike, you earn money for charities. Do your workout, select a sponsor, and spread the word about how you helped create a positive change in the world. When everyone runs, those little donations add up to big progress. It's an intriguing app that is really good for inspiring a better workout; stay fit and help charities all at once.
5. Starters
This app delivers a 10-minute workout to your phone every morning to get your day started right. This is an amazing app for keeping you on a regular exercise regimen, just a ten-minute workout at the start of your day. Obviously, you can do more later if you have more intensive goals, but this is a fantastic way to start the day. Get the blood flowing, improve your health, and energize your day.
6. Breeze
This is a new passive tracking app by the creators of RunKeeper. Like Human, it tracks and tallies your activity throughout the day and helps paint a picture of where your activity levels sit. The simplest things can have some profound impacts on your daily routine: simply setting your goal and watching the progress bar fill up is a huge psychological incentive to get moving. Breeze focuses on nudging you towards activity in subtle ways, knowing that small moments throughout the day can add up to important improvements.
7. Hot5
Recently acquired by Weight Watchers, this little app offers intense 5-minute workouts that efficiently burn calories and build muscle to help you sculpt your body into shape. When it comes to fitting into a busy schedule, its hard to come up with an excuse for skipping something that only takes 5 minutes!
8. VimoFit
This high tech tracking app is all set to make use of the sensors in shiny new gadgets like Apple Watch and Android Wear watches. It automatically understands what kind of activity you are participating in and keeps track accordingly, even roughly calculating calories burned. But it isn't just a data dashboard if you're looking for guidance and tips, the app has videos and training tools that can help boost your performance.
More apps on the way
Entrepreneurs are finding tons of new ways to use mobile devices for health & fitness, and with the rise of wearables, we don't expect that to change. We've built a few ourselves. We're offering some freebies to new clients this month.
Are you are an entrepreneur, a working mom or a mother looking to start your own business? we will support you all the way with a great team.
So if you're looking for an app development company,
Get in touch with SDI soon to take advantage of a hot offer on UI design and business consultation from our app strategists. You'll get a free 1-hour up-front consultation, and all projects starting by the 15th will receive four free screen designs to round out their app's UI.
Call 408.802.2885 or email team@sdi.la to get the best app developers in Silicon Valley manage your project.

Views1941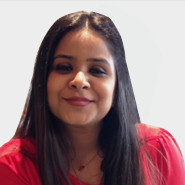 Join
22, 450 Subscribers

and get the latest BUZZ
from Silicon Valley