Views2649


They say the best time to plant a tree was twenty years ago. The second best time is today. Though women's representation in business has been held back in the past, women today have more opportunity than ever before to surge forward and claim their place in the world of business. As business people, we take hold of whatever tools and tricks we can to get ahead; these days, a lot of those valuable tools come in the form of mobile apps.

Here are a few essential iPhone apps for business women climbing to the top:

Evernote. No productivity-business app list can be complete without Evernote. This app has grown more and more valuable over time since it was first introduced back in 2008. It is now the premier mobile productivity tool for collecting and organizing your digital workspace.

Dropbox. When it comes to cloud storage, there are a few options out there, but you won't go wrong by using Dropbox. Cloud storage is a must for a modern women in business, to ensure that all information is available and secure no matter when and where you need it.

Awesome Note. is an all-in-one-organizer, calendar, schedule-book, reminder, note-taker, and more. It's colorful, attractive, and easy to use, all with a personal touch. Women in business are busy people (it's a basic fact), so tools that help you stay on top of your to-do list are always worth checking out. Awesome Note has a laundry list of features and capabilities, take a look at the description on the App Store to see what all this popular app can do to keep your organized.

Expensify is a very useful iPhone app for business owners and employees. Expensify uses mobile technology and modern interfaces to revolutionize the way you do expense reports. Leveraging the convenience of mobile tools and the connectedness which it empowers, Expensify can be a revolutionary tool for any business, and certainly something worth checking out if you are searching for ways to get your business moving faster.

Moxtra is a shiny new communication and collaboration tool that is built for a mobile-first ecosystem. It offers meetings, chat, document attachments, notations, voice recordings, and a ton of other useful features. At the core, the most useful features are the binders (which store and organize chat and documents for your projects) and the Moxtra Meet capability with VoIP and screensharing.

Dashlane. Security isn't always very convenient, but when it comes to the business world, it's an absolute necessity. Dashlane is a password management tool that really helps bridge the gap between "secure" and "easy-to-use." Dashlane will help your logins secure on mobile devices—and with mobile continuing to grow, mobile security is becoming more important as well.

LinkedIn operates a very precisely targeted and successful niche in social networking. While most networks appealed to people's personal lives, LinkedIn is for professionals. When it comes to growing a career and leveraging networks, LinkedIn is insanely useful, which makes this an important app for women in business who are hoping to grow their careers. LinkedIn offers a number of interesting apps beyond their main social networking app, so be sure to take a look at those as well.

In Celebration of International Women's Day

Keep up the hard work, ladies, and I'm sure we'll be seeing you soon on "Top Women in Business" lists all around the web! If you are starting a business and need strategic business advice from experts in Silicon Valley speak to Raj Srivastav – CEO of leading app development company Silicon Valley. Don't hesitate to call 408.802.2885 or email team@sdi.la and get attractive #womensday discounts for your business.



Here's wishing you a Happy Women's Day!


Views2649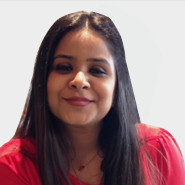 Join
22, 450 Subscribers

and get the latest BUZZ
from Silicon Valley