Views4549
Marketing on the web can be a huge source of new business, and the first thing you'll need to do to ensure you get your slice of the action is to work on your website. Your business' website is the quarterback for all your online marketing efforts—everything ties back to it. The most important thing about your web strategy will be how you design, develop, and manage your website, landing pages. Here are a few important tips:
1. Design for Action
All web pages can be built to funnel in traffic from specific sources (like an ad you run) and set up specialized marketing that calls them to action. Landing pages are especially important, since they can be targeted at incoming visitors more precisely, while other informational pages can have softer calls to action. Landing pages also boost conversion rates for business.The general idea is to use your custom web design to quickly convert a visitor into a customer by showing them what path to take, or at least put them one step closer down that path.
2. Design Responsive
Responsive Web Design (RWD) techniques will ensure that users can optimally read and interact with the page regardless of what device they are using. This is a must-have for modern websites, since a huge chunk of traffic is likely to come from tablets and smartphones. Luckily, Responsive web design, RWD can cater to all those devices without requiring you to manage multiple URLs, which is very useful for marketing purposes.
3. Design for Analytics
Arguably the most important thing you can do for your website when it comes to traffic and conversions is to integrate and utilize analytics to measure where traffic is coming from and how visitors behave once they arrive. This data is crucial to making informed, beneficial changes to the site. Without them, you'll be flying blind. Find out how design can improve your conversion rate.
4. Make Iterative Changes
If you ever detect an area in need of improvement, you need to be able to act fast to fix it up. Having a dedicated developer on your team who can make those changes rapidly is an incredibly powerful asset. Use the conclusions you draw from your analytics and combine that with access to a dedicated team member who can execute all the web design and development tweaks you need, and that's a recipe for success.
5. Run New Campaigns
Creating new pages and running campaigns on them is the best way to analyze your website and discover new ways to grow your business online. Whenever you have a new idea for marketing messages, you can simply build a new page for it! Having multiple concurrent landing pages and campaigns active is encouraged, as it helps you figure out what works and what doesn't, ultimately moving you towards better conversion rates.
6. Make Immediate Fixes
On occasion you will discover bugs and problems with the website that demand rapid action, and in those cases having a dedicated developer is extremely valuable. But even small bugs which affect small numbers of visitors can be important to address—if one percent of your visitors are somehow unable to use your contact form due to a bug, then the bug is causing you to lose customers; let it slide for long enough and that tiny percent starts to add up to a lot of lost customers. The quicker you can clean them up the better.
Get Started!
Now is the time to act. Improve your online business presence and start reaping the rewards sooner, not later. It's a big change for some businesses, but SDI is here to help walk you through the process. Take a look at our pricing for web design and dedicated developer staffing, and check out our robust portfolio to see examples of our web design work to gain insights for your business idea.
Software Developers India has offices in Silicon Valley, London and Melbourne with development centres in India. We work passionately for small business and large enterprises and we have built thousands of apps and websites that have been successfully launched.
So entrepreneurs and startups, get a free quote now and talk to an expert. We have easy payment method options available. Call us on 408.802.2885, or simply email team@sdi.la and our friendly web professionals will get right back to you.

Views4549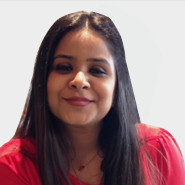 Join
22, 450 Subscribers

and get the latest BUZZ
from Silicon Valley