Views8741
A landing page is the modern equivalent of a storefront. It lets people interested in your company get a glimpse of who you are, what you do, and how you do it. It is the digital first impression and potentially the only chance you will get to impress potential customers. If you don't have a landing page, you are losing conversions, leads and business. Don't get left behind, build a landing page for your company today.
Fortunately, building a landing page is an inexpensive and quick business solution – one that will drive more leads than ever before. Let's talk about three easy steps on how to build a landing page.
1. Find a Development Partner
Chances are that if you don't have a landing page for your business, you may not be the most tech savvy. Even if you are pretty technologically competent, do you have the expertise of a someone whose sole occupation in life is tech development?
App and web development firms exist for a reason – they're good at what they do. Take my company, SDI as an example. We have been developing websites and apps for 16 years and we're damned good at it. You know your business inside and out, just as we know ours. Seeking out a development firm is doing things right the first time; keep in mind that every second your landing page is subpar is a few thousand potential leads lost.
Think about it this way – you might be able to build a treehouse, but you'd probably hire someone to build your restaurant, right? You have a few seconds to sell people on your company and they're all spent on your landing page. You can't afford to seem amateurish or cheap; find the right web development partner for you and do it right the first time.
2. Content is King
This phrase was made famous by Bill Gates over 20 years ago, and is as relevant today as it was then. Not only does Google Search rank sites with poor content lower, having poor or confusing content is the best way to turn off visitors.
The content on a landing page should be concise, powerful and speak to your company's services and mission. Know what you want to say, and then rewrite it. Seriously. This is extremely important.
Avoid long sentences, big blocks of content, and too much reliance on "industry speak." You need to strike a balance between sounding like you know what you are talking about and creating confusing verbiage that only you can understand.
Additionally, there are design elements to consider. A landing page needs to be spot on; font style and size, grid layouts, headers and color scheme all need to be intensely considered. Do some research here on your competitors – what do you like about the UX of their landing page, and where do you think you could do better?
3. Development
There are many tools out there that let you build websites quickly and easily. This isn't an excuse to do it all yourself (trust the people who do this for a living), but it is an excuse to hold your development partners accountable.
Tools like Magento can let you build an entire website in two weeks – a landing page is nothing. Magento is essentially chunks of prepackaged code that developers can "plug-'n'-play" into any website. It lets developers build a website extraordinarily fast, while still allowing for customization.
Furthermore, you need to decide on how to make your website mobile. Google rears its ugly head once more – if you aren't mobile, you aren't getting the traffic you should. Mobile websites should be built according to Responsive Design techniques, which roughly boils down into two different styles.
Adaptive web design (AWD) is a great option for smaller companies without a huge IT department. With AWD, your landing page will offer different content based upon the device a user is on. This is advantageous because you can customize content based on the device. So when people access your landing page via their Android or iOS device, they get different information than what they would from a desktop.
The other path is called Responsive Web Design (RWD). This is very similar to AWD, but is "client-side" as opposed to the AWD's "server-side." Essentially, AWD cares about delivering custom limited content based upon the device being used; RWD focuses on delivering content based on the screen being used. RWD doesn't offer unique content, but it optimizes viewing for all content for any device.
Both options have their advantages, but you need to decide what is best for your business and go from there.
Head Swimming?
No problem. SDI's expert developers are waiting to help you, any day anytime. We have sales and marketing offices in Silicon Valley, London, Melbourne, and our development team is located in India. In other words, no matter where you are, we're local. Feel free to drop on by, email us at team@sdi.la or call us on 408.802.2885 today. Get started right away.

Views8741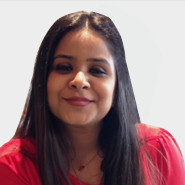 Join
22, 450 Subscribers

and get the latest BUZZ
from Silicon Valley