Views3934
In the last decade, Print Journalism has been hemorrhaging cash; so much so that the majority of large print newspapers have had to lay off nearly 40% of their staff. It has resulted in many media bigwigs pontificating on the death of journalism as we know it and the savagery of the Millennial generation.
But is that a fair or accurate assessment of the situation? Here are some facts from a 2014 Pew Research Center Study that call this view into question:
• Millennials are more likely to have read a book in the last year than older generations;

88% compared to 79%

• Millennials are more attracted to social news and interactions with family and friends than older generations, but are still reading more news stories than the average over-30 counterpart

• In 2 years, the popular news aggregator app and website Flipboard has quadrupled its valuation to $800 million and has over 85 million registered users.
So if it isn't vile philistines in the form of millennials destroying our way of life, what's going on with Print Journalism? The answer is pretty clear: this is a textbook demonstration of an industry's failure to innovate and modernize.
As entrepreneurs, we all hate to give away services for free, but the internet has changed Consumers' expectations of the services they utilize. Nowhere is this more apt and accurate than in Print Journalism.
While the rest of the world was getting on board with the internet, Print Journalists were desperately clinging to an outdated way of doing business. Traditionally, large print news organizations had two methods of revenue:
1. Paper Subscriptions; and
2. Ad Modules.
Paper subscriptions were a huge source of income for most papers, so obviously they were reluctant to give it up. But while they were being hesitant, the world of blogging, free podcasts, and new digital journalism organizations providing content for free.
Meanwhile….
By failing to innovate their business model and the method by which they interacted with their customers, traditional print news organizations didn't just open the door to startup solutions like Flipboard. They practically created the circumstances for Flipboard to succeed.
They failed to respond correctly to extensive research(including their own data) demonstrating the problems with their traditional method. Instead, they attempted to change content to fit their perception of what they thought their customers wanted. This resulted in massive layoffs of qualified and skilled journalists – who often ran straight to the Blog-o-Sphere.
More than just provided talent to the competition, they gutted their ability to do good journalism, focusing on sensationalist content over quality reporting, attempting to emulate their 24-Hour TV counterparts. This further decreased their readership and pushed more readers towards the internet and free content.
Enter Flipboard. They don't even need to write content. All they do is aggregate articles from around the world into a single reader, creating custom news feeds for their customers. Flipboard Founders Even Doll and Mike McCue saw despite the apparent death of print journalism, there was plenty of interest in journalism, from investigative to the rise in social news. Plus, the content was out there; plenty of journalists took to the web like a duck to water.
The problem was that the articles were scattered all over the Net. Thus Flipboard, the News aggregator for the modern generation was born.
Of course, Flipboard's success not just due to being the right company at the right time. The Growth and Retainment Strategy they employ is informed by some of the best practices in Digital marketing today. Let's take a brief look at some of the best tactics they use.
A. First and foremost, the UI for Flipboard emulates a magazine. Everything from page display to the physical process of flipping pages is reminiscent of Print journalism and books. Never underestimate the usefulness of operating within the comfort zone of your clients.

B. In general, Flipboard's interface is just top-notch. Not just the cleverness of mimicking standard reading practices – really just everything. The design, from the flow of the app, to ease of readability to the finer points of font and color usage is considered one of the best in the industry. Interested in design? Read more here.

C. Customized experiences are all the rage. Flipboard doesn't just aggregate any old content; Users actually customize their RSS feed, creating a unique and individualized reading experience for their users.

D. Everyone knows that User Engagement (some of the best examples of User Engagement can be found in Gaming Apps) is extremely popular to the success of any product. Flipboard not only recognizes this, it lives and breathes it. From fresh hourly content to an engaging UI/UX, Flipboard engages users and keeps them coming back, daily.
Want to Create an App that Makes Money like Flipboard?
SDI is a Silicon Valley-based company that specializes in creating unique user experiences and interfaces that utilize the industry's best practices. Our team is composed of technical experts, design experts, and marketing experts, allowing us to create comprehensive, successful apps, websites, and software – for nearly 20 years.
Call us at 408.802.2885 today to get started on your own project. You can also email us at team@sdi.la at anytime. Get in touch now to get the first four screens of your app designed for free.

Views3934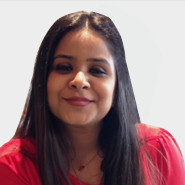 Join
22, 450 Subscribers

and get the latest BUZZ
from Silicon Valley