Views6717
Every entrepreneur is familiar with the following situation: You come up with a great idea, you pour a bunch of time and money into making a great product, and it goes nowhere. It's a complete flop, a disaster, and you're out a bunch of cash and more time than you care to admit.
What happened? You forgot one key step: you forgot to validate your idea. It's an easy thing to miss, a mistake most of us have made out there at least once. This misstep is one of the primary reasons why nearly ⅓ of all mobile app ventures fail. Fortunately, it's easy to quickly validate your idea.
As an app design and development company in Silicon Valley, SDI is intimately familiar with the steps are needed to make a good tech project or tech startup. In that vein, we will walk you through some brief methods on how to validate a business or app idea.
How to Validate a Tech Startup
There are various ways to validate a business idea. One of them is NOT to talk to friends and family. This is true for each of the topics we will cover in this post! While the temptation is strong to run it by people you know and who know you, there is a fatal flaw here.
They (usually) like you. They will probably lie or obfuscate the truth to spare your feelings. If you have one friend who is brutally honest, ask him or her, but 1 person is not enough data to validate your hypothesis (i.e. your business idea). Instead, think about these steps:
1. Find a business partner who knows the industry. There is no substitution for experience and having a learned partner is essential to a successful business;

2. Research the numbers. Figure out how much money you have and how much money it would take to be successful. Create a detailed cash flow analysis and associated financial projections based on realistic expectations;

3. A popular method is to seek venture capital or angel investment. If someone like Guy Kawasaki is willing to put some money into your business, it's probably pretty solid. Click here to learn how to create the perfect presentation that explains your idea and your business model;

4. Consider the Lean Startup method currently gaining in popularity. Its use of Validated Learning through dialectic iteration of an MVP is an EXCELLENT method for idea validation that won't break the bank;

5. A landing page is an effective and inexpensive way to see if your idea has any traction. If you design a quick promotional landing page, you can track traffic and create an email subscription list. This will give you an idea of whether or not there is interest in your business.
How to Validate an App Idea
There are some obvious overlaps here with a business idea validation, but it's probably a little easier to validate an app. A business idea generally encompasses major or multiple services and goods, while an app encompasses the entire concept in an easily testable product.
1. Landing pages are just too good to ignore. As mentioned, they're cheap, easy to build and can be on air in just a few days. As with a business, a landing page lets you create a stir to see if there is interest in your app. It also allows interested parties to sign up to an email list – a great way to not only gauge interest but to create a ready to go user base.

2. An MVP is still a good way to any idea as well, especially if you plan on seeking venture capital investment.

3. Find a micro-niche. We all want to design the perfect Android or iOS app that we can sell to all 7 billion people in the world, but the reality is a harsh mistress. You will never be able to interest every single person in the world and most successful entrepreneurs recommend starting small. Starting small lets you build your product based on real testing and real data. By the time you're ready to expand, you already have a reputation – and you know your idea has interest!

4. Use the tools out there to track traffic on your app. Programs like Google Analytics, Keyword Planner, and MixPanel are popular for a reason. The modern entrepreneur has more customer data at their fingertips today than at any other time in history. Take advantage of it!
Validating a Product, Idea, App or Business
At the end of the day, the steps for validation are basically the same across all industries:
• Research your idea;

• Bounce your idea off "real people"

• not friends or family;

• Use a functional MVP to gather data;

• Create a stellar landing page that simultaneously gauges and generates interest in your idea;

• Don't be afraid to seek help;
We all need a hand up sometimes, whether it's some seed money or just some business advice. Don't hesitate to seek out the experts!
Market Specialists
SDI is the total package. Our sole goal in life is to create successful, beautiful and innovative tech solutions for entrepreneurs, businesses, and startups. We work with our clients side-by-side as partners to achieve their goals. We won't sugarcoat either – we'll tell you if your idea needs work, or if it's what the market needs. Give us a call today at 408.802.2885 or email us at anytime.

Views6717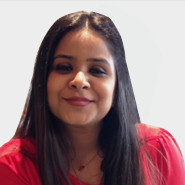 Join
22, 450 Subscribers

and get the latest BUZZ
from Silicon Valley