Views7160
Your website is the face of your business. It tells visitors who you are and what you do. It is the first impression any potential customer will have of your business. In other words, your website is all important and should be treated as such.
Your website must be more than a means of conveying information. It needs to be designed, and designed well. You have very little time to convert a visitor into a paying customer – in fact, most traffic to your website won't continue on past the main banner or headline. Finally, your website is your brand. It is how people recognize your business, it is the biggest influencer on what they think of you and you cannot afford to mess this up!
With the importance of good design established, let's talk about the next big issue: Professional design company versus freelance designers: which is better for your business?
As a professional web design company, SDI clearly has skin in this game. Naturally, we feel that the best choice for web design is to hire us; but we're not just going to say that and drop it. This post will endeavor to demonstrate why a professionally designed site is the right choice, and why SDI is the company for you.
The Argument
So, why is it a better choice to hire a web design company? Let's start with a common analogy used in the biz: your website is the digital equivalent to a brick and mortar storefront. Now, with that in mind, would you want to design and build the storefront yourself?
For most of us, the answer is probably no. You want to hire someone with the know-how and experience to do the job correctly and in a timely manner. The same goes for your website – you want it done right the first time, by people who know their stuff.
Continuing with our store front analogy, would you want to hire one guy to do all the work, or would you want to hire a company, with a team of workers? Once again, the answer for most of us is probably to hire the company.
Not only does a web design company have advantage over freelancers in terms of manpower (SDI has over 200 programmers at the disposal of our clients – hire a dedicated programmer today!), it also means more knowledge. Website design is about more than coding; it's about following design and marketing principles to create an experience that a user will not forget.
It requires advanced knowledge of development practices, design features such as use of a design color wheel (and what effect each color has on people), and digital marketing. SDI has experts in each aspect of a design lifestyle so our clients have access to an extensive knowledgebase.
The Nuts and Bolts of Web Design
Web design has a few fundamental tenets that any designer worth her salt knows like the back of her hand. First and foremost – wireframes.
• Wireframes are your guide to successful web design. If you are sitting there scratching your head and asking yourself 'what the heck is a wireframe?' don't worry, we get that question all the time.
A wireframe is a very rough prototype of your eventual website. It's a barebones and ahas only one goal: to create a design that makes sense. In the wireframe process, designers work with clients to sketch out the various screens of the final website. It can be done by hand with pen and paper, or on the computer using Photoshop or a similar program. There is no code, there is no programming. A wireframe is simply meant to determine the logical flow of a website or mobile application.
• What is a Mockup Design then? For those of you have done some research, you've probably come across this term as well as wireframe. The two are often conflated with one another, but they are different!
A mockup design is a step up from a wireframe. A wireframe, as stated above, is not a functional prototype. The elements in a wireframe help to establish the layout of a website or app. A mockup builds off a wireframe to actually show how the individual elements of project will look at the end of the day. Mockups require a little more coding or programming experience, but this is still not the final product.
• The Color Wheel of Design is a tool used by everyone from painters to web designers. There are three broad wheels: primary, secondary, tertiary. Each wheel helps guide the trained designer to making beautiful, stunning color choices.
Why Software Developers India (SDI)?
So the argument of a professional design company over a freelancer has been made, but why SDI over all the other options out there? There are a few aspects that make SDI a unique web design company, even for one based in California.
1. Our main office is based in Silicon Valley, but our development team is based in India. While Indian development companies are by no means a rarity, what makes this special is that all projects are managed out of the main office (or one of our satellite offices in the U.K. and Australia). One of the biggest issues with hiring overseas development is the time difference – our clients don't have to worry about it.
2. Because our development team is based in India, we are able to keep our overhead extremely low and we pass those savings right on to you.
3. SDI's developers all have at least 5 years experience and a degree from a recognized university. Moreover, we have designed websites for SMBs and all the way up to large companies, such as PepsiCo and Louis Vuitton. This varied work has taught us how to make a successful website, no matter the industry, no matter the size. Our experience lends us towards:
a. SMB and enterprise solutions. While we've worked with the big guys, we prefer the small, local business. Afterall, we're a small business too!
b. eCommerce websites. This is big right now and only getting bigger every year;
c. edTech. Educators and developers are combining their skills to create new learning tools for adults and children.
4. Unlike many other development firms, when your project is done, we turn it over to you. Entirely, everything from the source code to original designs.
SDI has been at this for a while now and we know what we're doing. We build interactive websites that your company deserves. Call us at 408.802.2885 or directly email team@sdi.la and speak to a professional web designer. Take advantage of our special offers: we'll design the first four screens for free! Contact us!

Views7160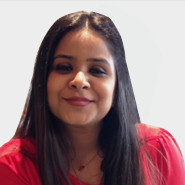 Join
22, 450 Subscribers

and get the latest BUZZ
from Silicon Valley