Views1058
Hello everyone! This week I thought I would discuss some important mobile app trends that could positively help your startup in the upcoming months. With the dynamic world we all live in today, keeping up to date with new technologies and technological trends is not only helpful, but essential. Being apprised of the most recent steps in the digital world can both help optimize your startup's efficiency and help anticipate new products or services that could compliment new technological trends. Here are 7 trends you should really keep your eye on.
1) Real-time data and user interfaces:
By collecting user data from apps , a startup (or any company) can improve their products and/or services to better answer users' needs. As it becomes easier to collect extensive user data, more companies will be expected to accurately predict how user needs may evolve and change over the life of an app. Being prepared to collect, comprehend, and analyze massive amounts of data will be absolutely required to grow your business in future years.
2) Enhanced and improved App security:
As we have seen in the last few years, digital security is abysmal and very few businesses seem to be safe from the predations of hackers and identity thieves. In 2015, less than 15% of all large organizations will have proper mobile security to protect themselves from hackers. As a startup, being aware of the dangers of hacking is necessary to protect your company and your customers. Additionally, mobile security will be a growing sphere of business, and could be a good avenue for companies looking for a niche. At SDI one of our main goals apart from app development is your app's security.
3) A new approach to IT:
As apps and especially mobile apps (it is predicted that by 2017, 100% of apps directly servicing customers will be made for mobile devices first) increase in popularity, IT companies will be forced to increase the emphasis on app support. In fact, within 2 years all IT companies are predicted to have at least a quarter of their company focusing solely on mobile apps. This will result in major reconstruction of IT companies over the next few years, so it is important as a startup to be on the look-out for IT support that is aware of the need to restructure, and has a plan in place to do so. However is IT ready?Enterprise apps ride high in business circles.
4) Linking new apps to existing databases:
One of the biggest challenges app development companies face today is linking technologies from new apps to databases that have existed for far longer—but it's a lot easier than starting from scratch! While launching an app that properly communicates with existing databases falls under the jurisdiction of the developer, the continued support for such communication will most likely be done by IT companies. Both this point and the one made above demonstrate that, now more than ever, companies really need to be aware of capabilities of their IT support. More and more, users will expect quick responses and fixes to their apps, and an IT backup that can deliver such service will be vital.
5) The evolution of app advertisement:
As demand for free or inexpensive apps increases, more and more revenue from app development will become reliant upon ads that run within the app itself. App developers that are capable of seamlessly weaving advertisements into their products will be the key to generating extensive revenues. Additionally, users are becoming more and more used to instantaneous responses and easy "one-click" solutions. As this trend increases, the expectation for users to be able to purchase a desired product without ever exiting their app will grow. This means that any startup interested in creating an app will need to be able to incorporate a buy function for their advertisements. Additionally, having such ease of purchase will make your app more attractive to advertisers, and could draw in larger and larger revenue streams.
6) Expanding M-Commerce:
More and more, smartphone owners are using their phones for banking, purchasing, selling and other aspects of commerce. As a growing number of people use their phones as an all-encompassing financial tool, startups should not only be aware of the need for apps that deliver on this front, but also that people will more and more expect companies to accept digital payments and to operate easily and fluidly in a digital financial world. For the retail market itself having an app of one's own makes a big difference in revenue. Find out how app development helps retail.
7) Smart worlds and the "Internet of Things:"
Our world grows more and more connected every day, and so does the need for apps that are capable of interfacing with all of our devices correctly, quickly, and without needing continued user input. More and more, it will be expected that apps will be able to interface with multiple devices to know where we are, where we are going, how we will get there, what we are doing, and so on, without continuous user input.
This means, for instance, that GPS apps will be expected to know the best routes to a destination, the up-to-date traffic information, and any other relevant data to the trip (i.e. extreme weather conditions, tolls, places to stop along the way, etc). Moreover, it will soon be expected that an app will know where a user is headed without the user ever needing to inform the app, especially for everyday activities, like going to work. This is possible with IOT apps. New apps will need to be able to not only interface with all of your devices easily and without express direction, but to also interface with other systems and programs, especially as the world gets "smart," and expectations of cross-device communication increase. Internet of Things adds huge value to business, startups and it's importance is increasing every day.
Need Help?
This much information is a lot for anyone to process, especially a startup company that already has enough on its plate to worry about. Luckily for you, there is an answer in Software Developers India, a high-end app development company based in the heart of the digital world, Silicon Valley, California. SDI is made up of over 200 developers, all who have extensive knowledge and experience in everything from manufacturing to m-commerce to education. SDI can help you and your startup achieve your goals that you are working so hard to reach.
We greet all business, large or small, with equal enthusiasm and willingness to help. If you'd like to see some of our work with other companies (such as Pepsi, Louis Vuitton, Marvel), please visit our portfolio page.
Feel free to contact us to get help building your mobile strategy. Hire app developers at low cost for your business idea today. We offer free quote and 1 hr free business consultation from business experts in Silicon Valley. Call us via phone at 408.802.2885 or online right here.

Views1058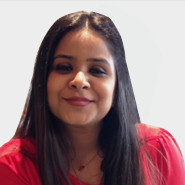 Join
22, 450 Subscribers

and get the latest BUZZ
from Silicon Valley