Views8804
Businesses have to adapt to an evolving web design ecosystem. Web design isn't a stagnant art form. Changes in the web design world are driven by new technologies, new UX improvements, and the modern fashions of digital design. These changes come fast and furious, but businesses that redesign their sites to keep pace benefit hugely from better impressions and user experiences.
New startups should be especially aware of modern web trends since it is imperative for a startup to be seen as a modern, savvy business. Falling behind the times would be a critical mistake for a new company that is trying to project a cutting-edge image! Here are three big trends to consider:
1. Big Visuals
Some of the best web designs these days feature image-heavy designs with short, punchy text content. They're big and bold, impressing users with vibrant photographs that take up the whole screen, and offering core messaging in brief, but powerful statements.
Why it's awesome: The trend toward shorter text forces you to focus your messaging into key phrases—whereas companies might have settled for a long-winded explanation before, modern websites tend to break up text into small, easily readable chunks. This helps ensure readers don't skip right over the message you are trying to push as the bypass large chunks of text.
This is especially important to consider with mobile browsing since a small screen won't be comfortable for reading the most text. For that reason, big fonts are preferred and responsive designs are a must to ensure that the layout adapts to smaller screens.
This trend encourages high-impact visuals, to-the-point messages, to give your business a powerful first impression when visitors land on your website.
2. Single Page Scroll
You can start your website design off with just a single page, offering your marketing messages, product information, and whatever else you need to say. For many startups, this is all your website needs and it can be done in a single, beautiful, scrolling page. More isn't necessarily better. If you can slim down and accomplish all your goals on a single page, that leaves a very positive impression on users.
Why it's awesome: These single page scrolling websites look amazing but are very simple and easy to build, easy for users to read and process, and they make it easy for the designs to direct attention to specific information and calls to action. It is a very "sticky" style of web design, because the simplicity intrigues and encourages users to stick around.
Keeping everything encapsulated on one page helps to streamline the content and give the creator better control of the user experience. You won't have to worry about interlinking different pages, and thinking about how users flow from page to page. The linearity of the scrolling website is simple and efficient for both users and designers.
And, of course, if you feel you have more specific information you need to communicate, you can always expand on another page or two. But fewer is better for navigation purposes Once you grow and establish yourself, then you can add more services to the website—the design will suffer, but by then you'll have a brand familiarity to provide the site with stickiness and traffic.
3. Flatness & Minimalism
Flat designs really got a kickstart a few years back when iOS 7 emerged with a brand new look that did away with the appearance of three dimensions. Windows has also been driving flatness with its UIs for a few years now, and recently Google launched Android 5.0 and "material design" which is a layered flat design.
Perhaps due to the increased interaction between mobile and web, these design trends have become pretty ubiquitous across platforms, and flat simplicity has become the staple modern look for websites.
Why it's awesome: Flat web design is the modern look. Going with flat shapes, using solid colors to fill space, and limiting the content density to allow the site some breathing room, all add up to make your business look sophisticated and cutting edge. It's a smart look that implies a high level of professionalism for your business.
Make a Modern Web Masterpiece
Building a website for your business is one of the best ways to start improving growth, but it is vital that the website is designed and built according to the highest standards. Does your startup need a stellar online presence? Or is it time for web redesign for your business? Whatever you are looking for, SDI can build it at an affordable cost.
Take a look at our portfolio to see our design expertise across mobile and web, including responsive designs. Our web design specialists are ready to offer their insights for your project. Just call 408.802.2885 or email team@sdi.la to get started with a free consultation.

Views8804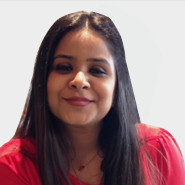 Join
22, 450 Subscribers

and get the latest BUZZ
from Silicon Valley