Views5578
Retail is always changing, altering, shifting, but the last twenty to thirty years have seen some dramatic changes. These changes are driven by the advent of the internet and, more recently, apps for mobile smartphones. The disruption in this age-old industry hasn't been truly seen in over a century – since the death of the cottage industry and the rise of the Industrial Revolution and (formerly) modern consumer habit
As any entrepreneur will tell you, market disruption can be dangerous but the clever businessperson can easily capitalize upon a disruption such as the one currently occurring. Historically, industry giants lack the flexibility and speed to immediately respond to dramatic changes like the influence of mobile apps.
Entrepreneurs and startups, on the other hand, don't have rigid infrastructures with thousands of employees. In fact, a Business Insider article found that the average tech startup has about 5 employees. This creates an extraordinarily flexible network capable of responding to change and disruption much faster than a large company.
In the U.S., we are quickly approaching the biggest shopping "holiday" of the year – Black Friday (cue dramatic music). In 2014, the retail industry sold $2.5 billion – just on Thanksgiving and Black Friday alone. That's roughly 1.25 billion a day or 52 million an hour!! And that's a number that is decreasing – nearly 11% less than it was in 2013, according to the National Retail Federation.
What is the cause for this drop? Cyber Monday. While there Black Friday isn't going away anytime soon, the online shopping holiday is quickly surpassing the more traditional shopping bonanza. More striking, however, is that Black Friday has quickly become an e-shopping event itself.
This change is being driven by mobile devices and their associated e-commerce apps. According to an IBM study done in 2014, nearly one-third of all purchases on Thanksgiving and Black Friday were conducted on mobile devices. Over 50% of e-commerce purchases and 29% of all retail sales were made over mobile phones. And that's just Black Friday; Cyber Monday has been known to crash the interwebs.
This number is only going to grow. Over two-thirds of Americans use a smartphone and an increasing number of U.S. citizens are "mobile-dependent," where they do not have internet access at home beyond their smartphone. Last year, online sales topped $89 billion (annual measurement) and is only expected to grow this year.
So how can you get involved and earn some of that sweet, sweet cheddar? Let's see how a successful e-commerce app or website is made, and how you can get started on your own project.
Mobile E-Commerce
Whether or not you are planning on an app or website, the key is mobility. While we shouldn't discount the desktop entirely (yet), the future is quite clearly in mobile. As of this year, 40% of all web traffic is done via a mobile device and that number is expected to replace the desktop nearly all-together within the next decade.
There are some basic necessities to any e-commerce project needs to have. First and foremost is that it needs to be fast. As we've reported many times in this blog, load times are critical. According to Google, the optimal load time for a website is 3 seconds; anything beyond that and the traffic to your site will drop precipitously. Amazon itself reported that any and every second beyond that costs them millions in potential revenue.
So, yes, speed is important. But equally important is a robust site that delivers the quality that consumers have come to expect. Some of you may be asking why we are discussing this – after all, most entrepreneurs are aware of the necessary balance between these competing elements. The purpose is to introduce e-commerce frameworks such as WooCommerce and Magento.
The proliferation of e-commerce platforms in the last decade or so has made developing an e-Commerce site a relatively simple process, while simultaneously muddying the waters. Which framework should you choose? Which is right for your project? We won't go into too much detail on each option (we've done several in-depth looks at development frameworks on our blog, if you would like to know), but let's take a basic look at some of the leading options out there.
1. Magento
a. Magento is one of, if not the, most popular frameworks for e-commerce out there. It's a massive framework with thousands of plugins and themes. Pre-built plugins allow our developers to rapidly build websites (sometimes as quickly as two weeks!) and apps with few errors.
b. Pros: the above mentioned robust framework and plugins/themes. The Magento library is simply enormous. Developers can build sites that are customized, nearly flawless, and excellently designed all within a short period of time. No other framework is as robust.
c. Cons: the above mentioned robust framework and plugins/themes. Yep, the pros and cons here are the same. While it is beneficial to have a robust e-commerce site, Magento can be slow and extremely expensive. Those plugins easily run upwards of $100 and the themes aren't much cheaper. Plus, with the largeness of Magento, you will need to invest in some expensive web hosting so your site doesn't crawl. Finally, Magento requires extensive coding knowledge to do even basic development.
2. Shopify
a. Shopify is a little different from the other two platforms discussed here, because it is a cloud-based SaaS as opposed to a self-hosted framework. Additionally, Shopify is proprietary, where Magento and WooCommerce are open source.
b. Pros:
i. Easy to use. People can easily develop a site with only a limited degree of coding.
ii. Cloud-based. Finding an appropriate hosting server can be time consuming and expensive.
iii. A great app store for addons and themes (some free, most not).
iv. An excellent option for medium sized business.
c. Cons:
i. As it is proprietary, Shopify costs money right away. It's monthly subscription fee on top of the need to buy addons can make this an option as pricey as Magento.
ii. Analytics are an important part of running a web or app based business today. We've found the options with Shopify less extensive than those offered by competitors.
iii. Not quite as customizable as other platforms. While it still has over apps in their store, Shopify isn't as easy to tailor.
iv. Their based in Canada. This isn't a con, really. Just couldn't resist having a little fun with our neighbors to the north ;).
3. WooCommerce
a. WooCommerce is owned by WordPress and is completely compatible with all off WordPress' themes and plugins. This makes the WooCommerce library the largest out there.
b. Pros:
i. It's lightweight, low footprint framework means your website will be lightening fast with any web host.
ii. It's extensive library provides developers with a vast array of options.
iii. The fact that it's built off built off WordPress makes it easy to install and run, straight from the WordPress framework.
iv. Last but absolutely not least, it requires less knowledge of coding than Magento.
c. Cons:
i. The code isn't as robust as Magento and other frameworks, so it can take a bit longer to build the site.
ii. Also, the framework is almost too lightweight – you end up spending a good chunk of change buying plugins to make your site more functional. That being said, it's probably still cheaper than Magento or Shopify, since only a few of the plugins cost more than $50.
Retail tech is the latest buzzword for many businesses! Sounds pretty sweet right? Get a piece of the pie

All you need to do is call an expert at our Silicon Valley office today on 408.802.2885 or email team@sdi.la and get 30% off on your first project.

Views5578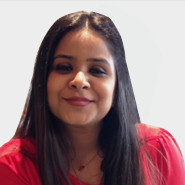 Join
22, 450 Subscribers

and get the latest BUZZ
from Silicon Valley