Views2175
Here we are at the end of another year; as we wrap up our budgets and look back on the past 365 days, we naturally also begin to look forward. What does the future hold for us? What will tomorrow bring? What can I do to improve my lot in life?
If you're like we are, then you begin to think "what entrepreneurial ventures are out there?" 2015 was one of the best years in history for digital entrepreneurs. Mobile technology has really taken off, and we're getting a handle on the best ways for humans to interact with our devices. What does this mean for business savvy individual? A growth in opportunities for investment. Market openings in new fields and market shifts in old ones.
Yep. Disruption means opportunity, and 2015 was one of the most technologically disruptive in history. In honor of this exponential growth, we're going to talk about popular business models of 2015 and what 2016 holds in store for us, and how SDI can help you achieve your New Year's Resolution.
Artificial Intelligence
We're not talking about "I, Robot" or "A.I." here. At least, not yet. We're not even really talking about something as complex as IBM's Watson. We're talking about Cortana, Siri, and Google. We're talking about Amazon's Echo and the increasing level of complex machine learning algorithms.
This is how the future starts. We are getting ever closer to the world of Asminov and sentient machines, but we're a long way off. What is here now are exceptionally intelligent programs designed to learn from its users. Why is this important to us? Because machine learning is quickly reshaping how apps and other programs are designed and developed.
Machine learning will quickly weave its way into every app we have. Take a look at some apps that are already (or should be) using these algorithms:
Music sharing apps absolutely need to take advantage of these methods. It will help your app better understand what type of music a user likes and will allow it to offer up better suggestions.
Secretary apps are only useful when they can predict the needs of their users. This can only be done correctly with the AI-type tactics that we are discussing.
Smart Homes are the future. Companies like Nest and Amazon are making huge strides in home interconnectivity. 2016 will bring us a wave of Echo imitators, and we're already getting calls on creating apps that can function on Echo. In order to take advantage of the amazing advantages of these new technologies, we once again see the necessity of Machine Learning.
Machine learning algorithms are complex, intricate, and extremely difficult to use. We know this because we work with these convoluted methods day in and day out. Our developers (available for hire on a dedicated basis) always use machine learning in any program we design, whether its a SaaS venture, an app, or a website – or all three!
We do this for a few reasons:
1. We believe it results in a better end product. Machine learning is extremely useful and makes for piece of code that grows with its user, becoming more valuable with each passing day. This is opposed to static code that has a limited functionality.
2. If this is the future, we want to be ready. By working with these algorithms on the daily, we get a leg up on the competition. We're ready for programs and apps that are increasingly more complex;
3. Complexity makes an excellent barrier to competition. Just take a look at Uber: the algorithm they utilize would make Daedalus' Labyrinth look simple and not because it makes it more functional. No, it makes it harder to emulate and it makes it easier for the code itself to be patented.
The Age of the Ecommerce
This last Black Friday saw a precipitous rise in eCommerce and Cyber shopping. For some reason, people seem to prefer shopping online for their Christmas gifts, which means more money for the digital entrepreneur. The opportunities range from starting your own eCommerce website to building an app to take advantage of the rise in "M-Commerce" (mobile commerce).
Let's take a look at some of the most popular eCommerce platforms out there.
• WordPress and WooCommerce
WordPress isn't technically a eCommerce platform, but WooCommerce is, and it's owned by WordPress. This is important because it increases the functionality and extensibility of your eCommerce website. It also means that WooCommerce has the largest library out there. On top of that, WooCommerce is inexpensive, light, and fast. It's downside is that it isn't as robust as a sites built on Magento. Still, WooCommerce is the best option other there for small eCommerce solutions.
• Magento
Possibly the most common eCommerce solution, Magento is about as powerful as they come. Magento is the only option for huge projects and very few platforms offer the same level of robusticity. Additionally, Magento websites can built with astounding speed – we've done it in less than 2 weeks! The downsides are that it can get extremely expensive and, due to its size, needs to be hosted on a high quality dedicated server.
• Prestashop
Prestashop falls right in between WooCommerce and Magento. Not as robust as Magento, but not quite as light as WooCommerce, Prestashop is known for its customizability. If you want to create a unique, gorgeous eCommece site, Prestashop is the way to go. It loses some of the functionality of Magento (though much of that can be regained through the purchase of plugins) and isn't as fast as WooCommerce, so deciding the right path for you requires some introspection. Get in touch with our experts for some free advice!
SDI is here to be your partner in the upcoming year. We've been doing this for years now and are not going to be stopping anytime soon! For experience, dedication, and fair pricing, we're your guys. Call us at 408.802.2885 before the New Year to take advantage of our 25% off offer. We look forward to hearing from you soon and hope you have a wonderful holiday. Feel free to follow us on Twitter or reach us via our LinkedIn page. Happy New Year!

Views2175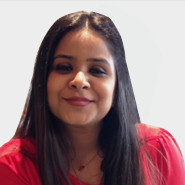 Join
22, 450 Subscribers

and get the latest BUZZ
from Silicon Valley