Views5399
In recent years the organic food trend has really caught on, especially here in California's Bay Area. Of course, nothing in Silicon Valley, there can't be a trend in the non-tech world without tech sticking its nose in – it's like a younger sibling that way.
That being said, tech and agriculture have merged in some revolutionary ways. One of the new things to successfully come from this integration is the farm-to-table movement. Without an excellent website design, the farm-to-table industry would evaporate, confined to local and isolated clients only.
The trend towards organic food and healthy living isn't going away. Healthy food stores like Whole Foods and Sprouts are sprouting (forgive the pun) up everywhere. Even Farmer's Markets have grown in popularity in the last few years.
Tech and agriculture intersect at many different points, but there is more to be done. Let's take a look at some examples of successful enterprises and what areas are still underserved. The market is primed for the perfect entrepreneurial venture – don't hesitate!
We helped develop a website for this Canadian SMB owner to help connect him to potential clients. Essentially, this company's goal was to provide organic quality food, without the hassle of the mega marts like Whole Foods and Sprouts.
The website enabled users to select from a variety of foods and have it delivered directly to their door. Farms & Forks goes a step further than their competitors and also offer subscribers the option to have full meals delivered to them (uncooked).
This is a great feature for the working professional as it saves time shopping. And it makes preparing healthy meals ridiculously easy! Farms & Forks offer several different prepackaged produce boxes from local farmers. Support for your local farming economy, eating healthy and saving time? What's not to love about organic food delivery?
SDI designed this website to be highly interactive and customizable because that is what the modern tech user wants. For all intents and purposes, this is a food delivery eCommerce site – where people go to order products, create customized wish lists, and have a standard shopping list. The best part of this type of website has seen recent advances in architectural tools. With products like Magento, SDI can build an eCommerce site in 2 weeks.
This particular website is only for people local to Ontario – organic food SMB around the world can expand their business with this option. If you happen to be one such owner, or even know someone who is, get in touch with SDI now to start developing your website.
The Untapped Potential
While the Farms to Forks website is a great example of what an SMB can do with a website, there are many areas where tech and agriculture can be combined to make a better product.
California has more agricultural land than nearly any other state or nation in the world. As a Bay Area-based company, SDI is pretty darn familiar with agriculture. As a tech company, we really know technological applications. Recently, our market specialists analyzed the following underdeveloped intersects between farming and technology.
1. The track your food option: There are several organic food delivery/eCommerce sites on the market. Many of them, like Farms & Forks, do a really good job. That being said, one area that is severely lacking is the ability to track your food from farm to table. So much of the organic food movement has been the desire to reconnect with local sources of food. What the industry really needs is an app that lets users know exactly where their food originates.
2. Environmental impact assessment option: this option should absolutely be combined with the previous track your food option. Due to a severe drought, Californians are becoming increasingly concerned about their water usage. Not just the water they personally use, but the water that is used along every stage of the food production cycle. An app or website that lets users see what goes into their food production would address an underserved market
3. And now for something different: the majority of this post has focused on the sales side of agriculture. However, the production side is just as important – even more so from the standpoint of environmental conservation. Recently the FAA released new rules concerning the management of drones and drone-type machines.
The update made it easier for farmers to own and operate drones – don't worry, they have no interest in raining fire down on poor unsuspecting waves of grain. Drones are an exceptionally cost-effective tool for farmers. Drones can spray crops, tell what crops need water, monitor pest levels and even tell if a crop is distressed. Agricultural drones are the next big thing in Agricultural technologies – all farmers need are high-quality Gadget apps!
Don't Let this Opportunity Pass By
From healthy living to conscious consumption, technology and agriculture have a lot in common. Whether you're a farmer who is looking to improve his yield and sales, or a consumer frustrated by local organic options, an app or website can be your solution.
SDI has experience in just such work and our competitive pricing is perfect for the budget-aware SMB owner. If you're a Silicon Valley local, stop on by to get started on your project today. You can email us on team@sdi.la or call us at 408.882.2885.

Views5399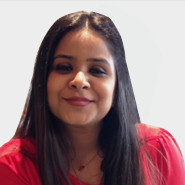 Join
22, 450 Subscribers

and get the latest BUZZ
from Silicon Valley