Views3508


One of the most valuable aspects of a good app rests in how well it engages the user over long periods, and can regularly entice the user back into the app. This provides a competitive edge for the app; given that there are millions of apps available on the market, and average users have numerous apps on their phones—depending on whose study you read, the number can vary from 25 apps to nearly one hundred, but in either case the competition between the downloaded apps persists.

People are constantly checking their phones. According to a study by IDC and Facebook last year, a vast majority of smartphone users check their phones within 15 minutes of waking up in the morning. It's one of the first things we think to do in the morning, and we continually check for updates throughout the day, all because we have incorporated certain apps into our daily routines, and messaging apps reign as one of the best ways to create reliable, habit-forming engagement.

Among all apps, messaging apps have proven to be some of the most engaging, habit-forming apps. The regular use is inherent to the concept of the app—messaging is of constant importance—and notifications are a way to invite users back that is not only accepted, but required by users (where in other apps push notifications might be turned off). It becomes part of your routine to check the messages, a habit.

Messaging apps get another boost to their competitiveness from the fact that they are social apps. Once a messaging app infiltrates your social circle, the app has fairly strong resistance against competition—whatever your friends are using is what you will primarily will use. This grants messaging apps exceptional stability. It is hard for users to migrate from one messenger app to another.

The Rise of Messaging-as-platform

As a result of all this exceptional engagement, it becomes clear that messaging apps form an ideal foundation to build off of—the core features will reliably engage users as only a messaging app can, while value-added services can be created to expand the app, create monetization opportunities, or flex business partnerships.

We've seen a fairly steady trickle of what you might call "standard" features which expand communications beyond text messages and into pictures, videos, GPS tags, audio recordings, or "stickers." Major messaging platforms all allow for such expanded communication options, and in general they all build logically off of the core messaging service, and so wouldn't count as value-added in a strict sense.

But looking over the evolution of messaging apps makes it clear that there is not always a clear definition between a standard service and a value-added service. For instance, is VOIP or video calling count a standard feature for messaging, or does it fall outside of that "core" feature set? When Google merged their messaging and video calls into the all-in-one Hangouts, it greatly expanded the flexibility of communication for users, beyond the basic text/media messaging that was standard.

Or, how big does an attachment have to be before you stop considering it a multimedia message and start thinking of it as file transfer service? Hike Messenger allows files up to 100MB, in a variety of formats beyond images or videos. For comparison, gmail's email attachments can only reach 25MB, with many other providers limiting users to only 10MB.

These examples show how even services which seem integral to a good messaging experience (and therefore not traditionally "value added") are evolving beyond their basic functionality, and building new user experiences through messaging platforms.

Where you draw the line between enhancing base functionality and a value-added service is up to you. However, I have a few fairly irrefutable examples here of value-added services appearing on major messaging apps:

Line
Line has numerous excellent examples of value-added expansions. Last month they rolled out Line Pay, which is a mobile payment platform. They've also recently launched of an added taxi service to their messaging app, essentially an Uber- competitor for users in Japan. There are more, including Line Map and Line Wow (food delivery). Line has jumped headlong into transforming their messaging platform into a service platform.

Snapchat
Snapchat is introducing peer-to-peer money transfers with Snapcash. Based on the prior functionality of this transient messaging app, this announcement certainly came out of left field. However, when viewed in terms messaging-as-platform, it doesn't seem so out of place. I expect we'll see other value-added services coming aboard the Snapchat app in the future.

Future Predictions
Following Facebook's acquisition of WhatsApp, Zuckerberg stated that he intended to let WhatsApp – continue to operate autonomously, and so far that seems to be true. WhatsApp has a very unique opportunity to expand into value-added services, thanks to their large audience, and the resources, marketing strength, and business relationships which Facebook can provide, such a move could be very profitable.

Likewise, other messaging apps will seek to add services as a way to remain competitive and rise above their rivals. It may be interesting to see if this trend bleeds over into other high-engagement platforms (dating apps, games, media).

Whatever the future brings, we'll be ready to help our clients make the most of it. If you've got ideas for enhancing (or building) a messaging app , you can reach out to Software Developers India. We have built numerous apps that act as a powerhouse to a business. Call us at 408.802.2885 or mail us at team@sdi.la for a free messaging mobile app consultation.


Views3508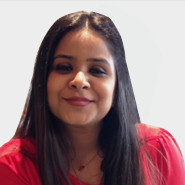 Join
22, 450 Subscribers

and get the latest BUZZ
from Silicon Valley