Views3252
So, you have built an app. Now is the time to market and monetize your app and taking your business a notch higher. Ten thousand is a modest goal for an app, but a great starting point for future growth. The first downloads will be some of the hardest to secure because without any downloads or reviews, you won't likely generate any downloads organically from app store browsers. The faster you hit your 10,000 milestones, the better your chances of climbing up trending lists and being featured as a top new app—at which point your downloads are sure to skyrocket.
Here are some of the steps you can take to accelerate your early growth.
Free App Download
It's hard enough just to get noticed by consumers, much less convincing someone to actually pay money. Having a price—any price—adds an unnecessary hurdle to the user acquisition process. So if possible, don't make anyone pay up front.
Marketing messages can be much more casual with a free product because you aren't trying to convince anyone to spend money; they just need a bit of free time to check out what you've got, and people are much more receptive to that. Accelerate revenue with freemium apps and let's tell the world you have arrived.
Website
Your website will serve as an important "home base" online. Your marketing can focus on creating curiosity and directing people to the site, where the app will be explained and showed off, followed by a link to the app store where it can be found.
Do note that 30% of web browsing is done on mobile, and given that you are marketing a mobile app, it's safe to say this is your target audience—so make sure your website is responsive. Without being mobile friendly, your website will be pretty worthless for driving conversions within that demographic. Plus, Google just added an update to their search algorithms which will essentially prevent non-mobile-friendly sites from appearing in mobile search results. 5 ways responsive web design can improve your conversions.
SEO
Speaking of search, an important aspect of the website will be Search Engine Optimization, so that you can generate organic traffic and ensure that users around the web can find your product. SEO is a pretty technical task, involving things like server optimization, indexing, web page markup, keywords and more. It's worthwhile to consult with an expert here just to make sure your website performs well and doesn't get penalized for any errors.
Social Media
Get on social media. Simply having pages, making posts, and interacting with people a bit can really help spread awareness about the app. You can also use social media more actively to hunt down and reach out to groups or users who might be in the target demographic, or who might make good brand ambassadors for the product.
To really take advantage of social media, you'll want to produce some sharable content. Shareable content is anything that will encourage users to pass it on to their friends and networks, either by incentivizing sharing or simply by being a natural fit for social sharing. Press coverage and effective PR helps app growth and widespread visibility of the app. Find out more how to get powerful media coverage for your startup.
Achieving naturally sharability is a matter of picking the right medium. Here are some examples:
Images: images communicate a message very quickly, making them a great fit for users who are scrolling through their feeds—it's easy to glance at a picture and understand it immediately.
Videos: videos allow the viewer to soak in information very passively. They also can be produced and edited to be very attractive and have a high-quality feel. People tend to be pretty lazy, so having an expensive-feeling video that does all the work for them is attractive.
Infographics: like an image, an infographic takes advantage of people's preference for quickly viewable, pretty content, but packs a bit more information into space. The result is a piece of content that can grab people's attention and hang onto it long enough to deliver a strong message (often backed up by statistics).
Blog/articles with attractive headlines: People don't really like to read, so text usually won't grab them all on its own. That's what a good headline does. Clearly lay out what the article offers, hint at the benefits it has for readers, or appeal to something that interests them. An easy shortcut is to format the article as a list—people love lists because they are formatted for ease of consumption, laying out the basics in broad strokes through a numbered list.
Share in Other Online Communities
You can also share your content or a link to your website in other online communities that might be interested in your app. Forums and other online communities may offer a good opportunity to reach out directly to your intended market. These communities can frequently feature tens of thousands of users, which is a fair amount of potential exposure. They may have rules about self-promotion to worry about, but if you are really focused on reaching 10,000 downloads quickly, it's worth the time and research to find these communities.
About Software Developers India – US company, India pricing
SDI is a mobile app development company headquartered in Silicon Valley and lead by over 30 years of experience in technology at companies like WebEx, Oracle, TIBCO, Apple, and more. You can read insights from our executive team here.
We provide grade A mobile app design and development services to startups, entrepreneurs, and businesses around the world. Get in touch and let's discuss where your app idea could take you!
Email team@sdi.la and let's build the next big app for your brand today.

Views3252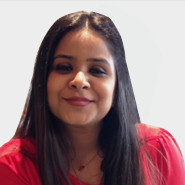 Join
22, 450 Subscribers

and get the latest BUZZ
from Silicon Valley