Views3359


When it comes to classic startup success stories, most of the attention is drawn by the big cultural phenomenons, the social consumer apps that revolutionize how we interact with technology. Amidst all that fanfare it can be easy to lose track of the vast diversity of Silicon Valley's innovations. Among those sometimes overlooked areas of entrepreneurial insight is the matter of education, and it's an important one. How can we enhance our teaching and learning methods to keep pace with the growth of our technology? It's a question which many enthusiastic startups seek to answer.

Education is an irrefutably important industry. Education is what empowers subsequent generations and provides us with fresh talent and ideas. While entrepreneurs in this sector often find themselves fighting through the red tape of formal education and struggling to balance the need for monetization with the desire to make their solutions available to all, through it all education has proven to have one really fantastic thing going for it: people are passionate about it, and truly care about improving the way we teach new generations.

While many of the headlines focus on consumer apps with massive, global audiences like Snapchat or Uber, there are certainly other kinds of apps being created in Silicon Valley. They may not have quite the same newsworthy appeal, but they're there. Education hasn't been ignored by the entrepreneurs of the world, and there are several successful startups here in the SF Bay Area that have succeeded in the education arena.

Remind – enable teachers to communicate better with students and parents through a communication app built specifically for safe teacher-student communication. Mobile is a great empowerer of connectivity and communication, so it makes sense that these features would be leveraged on behalf of education. Remind has taken a smart route in empowering educators to connect better with their students. Remind is a tool that helps teachers do their jobs better.

Edmodo – They call themselves a social learning community; Edmodo creates tools that help teachers and schools analyze and take action to benefit students. Collaborate with teachers in a social environment to improve techniques. Allow students to engage with the material in a more interactive manner. Edmodo is an example of a Silicon Valley company with a real passion for their target market.

Khan Academy is a well-known success-story—founded nearly a decade ago now (wow, time flies!) which focuses on empowering education outside of traditional school settings. The idea of an online learning tool really caught on, and a large part of that success can be attributed to the skillful presentation of the educational resources and the quality of the materials. Khan Academy is a great example of an internet-age success for reimagining how we learn.

The internet age (read here about IoT) has now evolved into the mobile age, and entrepreneurs are continually tasked with adapting to modern trends.

The Silicon Valley continues to be a hotspot for such innovators, with abundant resources for startups—for example, Imagine K12 is a startup accelerator that uniquely targets education-oriented startups. This kind of depth in the startup community is incredibly valuable.

Here at the Software Developers India Silicon Valley office we've been enthusiastically supporting a few unique, education-oriented projects in the past few months, which we'll be excited to talk about soon. It's clear that education is an open door for entrepreneurs that will never close—education will always be needed, and technology will always march onwards, giving us continual opportunity to innovate education methods

Feel free to get in touch with our mobile app strategists, you can call us up at 408.802.2885, or drop an email to team@sdi.la to set up a meeting. We offer free consultations to evaluate marketability and technical feasibility for new ideas, so come on over and let's see what we can build together.

Views3359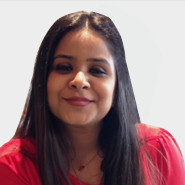 Join
22, 450 Subscribers

and get the latest BUZZ
from Silicon Valley