Views5397
So there you are, playing around on your new Android or iPhone, having a great time exploring all of your new features and apps until…you open a website that's all wrong. It's sized wrong, it's slow, buttons are untappable, and words illegible.
That's the horror that is a non-mobile friendly website. In a world where we are becoming increasingly more reliant on mobile devices, your business needs to have a responsively designed website. A responsive website makes for better user experience, which in turn drives more conversions and creates more business.
More than just making your customers happy, a proper responsive website design makes Google extremely pleased. Google recently changed their algorithm (in an update lovingly title "Mobilegeddon" by the blogosphere) to favor sites that were responsive and mobile friendly.
While it's frustrating to many non-responsive website owners, it is for the best. Not only is it a simple and cost-effective process to convert your existing website into responsive, it's the smart decision. Just recently, a survey found that 40% of all internet traffic in the U.S. is mobile and is expected to surpass desktop traffic by the end of the decade.
Your website needs to be converted into a responsive website – every minute it isn't, business is lost. It's just that simple. Don't worry, SDI is a top San Francisco website design company – shoot us an email and we can get started today. We build everything from custom responsive websites to social media sites to mobile apps for Android and iOS – whatever tech solutions your enterprise needs, we're ready.
Responsive Website Tutorial
As responsive website builders, we're in a unique position to provide you with some insider advice. Responsive design is a convoluted topic and takes the experience to understand fully. That's why we're here – to bring you the key elements of responsive design so you know all you need to succeed.
There are two main parts of Responsive Design, Responsive Web Design, and Adaptive Web Design. While similar, there are key differences between the two and the decision between the two comes down to the type and size of your business.
Responsive Website Design
• A client-side architecture, RWD will change a responsive website's content to fit the screen of the device being used to access the site. This means the screens are fluid and always responding to the screen requirements of a device.

• RWD is inexpensive and easier to update and maintain. Unlike AWD, RWD is doesn't usually require an in-house IT team. Additionally, RWD handles changing tech much better, since it's created to respond to differing tech of a bunch of devices.

• The downside to RWD is that it isn't a customized experience like AWD and can be frustrating to mobile users seeking specific content. Also, RWD requires more coding and more complex coding, which can require more upfront costs.
Adaptive Web Design (AWD)
• Where RWD is client-side, AWD is server-side. So instead of changing screen resolution and formats based on what device is being used, it changes the content. When a website visitor accesses a page via a mobile device as opposed to a desktop device, the server will actually supply different content.

• AWD offers essentially a limited version of your full website. The idea behind AWD is that people access sites from different devices for different reasons; for instance, people accessing a restaurant's website from a mobile device are probably looking for directions or hours, and don't need the full content. As a result, the content delivered to a mobile device from an AWD website load quicker and the code needed is less complex.

• On the other hand, AWD requires two different websites, with different content and design. Thus updating and maintenance of an AWD site costs more and generally require an in-house IT department.
Both types of responsive design approaches are valid and useful. RWD tends to be a great option for SMB with a tighter budget while AWD may be the better option for large-scale enterprises that can have the money for a large support team.
How to Make a Responsive Website in WordPress.
The title of this post states that you can make your website responsive in just a few days – and you can. The best way to do this is to leverage the Content Management System (CMS) known as WordPress. WordPress lets designers rapidly construct a website and manage its content through pre-coded frameworks and plugins – all of which are already responsive.
Leveraging WordPress is a great option for anyone, especially entrepreneurs with limited coding experience. While hiring a development partner is still recommended – the best developers know how to get the most out of WordPress and how to do it right, the first time – WordPress lets you easily update and maintain a responsive website, without constant support from an IT staff.
At the end of the day, what's important isn't an RWD or an AWD site, or whether or not you use WordPress. What matters is that your website is a responsive one. Responsive Design websites make for a better UX, but more importantly, they grow your business.
Both Google and Amazon have come out with statistics on how much business is lost per extra second (beyond the optimal 3 seconds) load time: For Google, it represents nearly 20% of traffic; for Amazon it's a full 1% decrease in annual revenue. This is big deal, don't wait any longer!
Why choose SDI as your development partner?
SDI is an app, software, and web design company. We specialize in SMB enterprise solutions and have redesigned hundreds of websites to responsive design standards. You can hire our web developers at an hourly rate or on a project basis – whichever option works best for you. Give us a call now at 408.802.2885 to receive the design of the first 4 pages of your site for free! Contact us and we will send you an NDA before we start your project discussion..

Views5397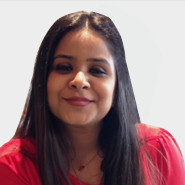 Join
22, 450 Subscribers

and get the latest BUZZ
from Silicon Valley