Views4847
People like to talk about various cities being "the next Silicon Valley", which is really just a convenient way to summarise basic trends that drive modern tech cities: high venture capital investment, lots of quality talent, and a general atmosphere that promotes innovation. But it's also a bit misleading, since it seems to pit the cities up against each other, as if only one can succeed, and Silicon Valley must be dethroned.
The fact is, Silicon Valley is a startup powerhouse that won't be slowing down anytime soon. Entrepreneurs will continue migrating to the San Francisco Bay from around the world, simply because it is so dominant in the world startup scene. But that doesn't mean other markets can't develop successful startup cultures of their own.
Boston is one such city. For decades it has been highly successful at attracting some of the brightest technology students, but never really translated that into an exceptional startup market. Facebook and Dropbox were both born in that environment, but got siphoned away by the promise of Silicon Valley's venture capital opportunities and tech guru society.
Enterprise focal point
Boston won't attain quite the same "high highs" of Silicon Valley, due to differences in the culture and trends—Silicon Valley tends toward high profile consumer apps with high risk, while Boston VC's put more value in concrete business potential and the culture tends to pursue enterprise solutions.
The result is that  Boston's venture capital tends to scrutinize opportunities based on revenue potential, while in contrast Silicon Valley pursues "big ideas" with unending optimism. If building a company is a gamble then the Silicon Valley jackpots are just too enticing to resist for many.
Boston #StartupDebut
In recent years Boston has been steadily building towards a better environment for tech businesses, and has successfully established itself as a prominent location for startups on the east coast. It has developed an identity for itself, and especially proven its expertise in enterprise software. While Silicon Valley pumps out more and more consumer app hits, Boston goes relatively unnoticed, but that doesn't mean it is stagnant.
Boston has nurtured quite a few successful businesses. Big names like Hubspot or LogMeIn got started in the Boston area, and haven't moved. New startups continue to appear, like Mobee or Cannonball. They tend to target business needs rather than consumer, though Boston also produces the occasional big consumer hit, such as Runkeeper.
With big names like Google opening offices in the area and supporting startups, and the development of tech hubs like the Innovation District, the community is established and growing. Twitter buzzes with invitations to this or that tech #MeetUp, or #VentureCapital news. It's all about empowering the community.
Moving forward
Boston's startup scene continues to evolve, becoming a more desirable destination for businesses and talent. It's all about making the right changes to attract the great ideas and the great talent, with access to the VC and Angel investors that can power growth; that's a recipe for success, and Boston has started to put those pieces together.
Meanwhile, no one can escape the comparison to Silicon Valley. The prototypical startup hotspot remains the obvious place to be for picking up Venture funding or Angel investment; it's the first name that comes to mind in any startup conversation. Despite Boston's growth, entrepreneurs have a long history of moving from Boston to Silicon Valley. Will that trend continue as the Boston startup scene improves? That's something we'll have to wait and find out.
Entrepreneurs, at Software Developers India we have some of the best connections in Silicon Valley and if you would like to talk to us to raise funding for your app we will be delighted to hear from you. After we develop your app, we ensure to attract maximum downloads so that your app becomes the powerhouse of your business. So, if you've got a project for the new year get in touch with Software Developers India app development team online here or call us at 408.802.2885. We'll talk to you soon!

Views4847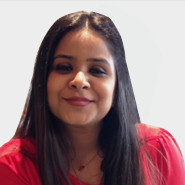 Join
22, 450 Subscribers

and get the latest BUZZ
from Silicon Valley