Views1425
Are you all set to dazzle and delight your loved one? Well, Valentine's is here (almost)!
I hope you're ready. But if you're still scrounging for ideas, or trying to put the final touches on your plans, here are seven great apps that might be able to lend a hand.
Print Studio: Turn your mobile photos into beautiful, framed prints, which make amazing personal gifts. Take some photos during your romantic Valentine's Day date and have them framed for an awesome post-valentine's gift.
Bounden: This quirky app gets you up out of your chairs and dancing in pairs. It's a dancing game, and perfect for couples looking to have a bit of whimsical fun and share a moment or newer couples looking to break the ice. Overall a very cool app.
Hotel Tonight: Awesome app for planning last minute weekend getaways. Take a break from the everyday this weekend! Good trips don't require great planning, and spontaneity is important for many relationships, so grab a hotel tonight!
AirBnB: This innovative app is a great resource for planning unique trips with competitive prices. It's a handy tool to have for any trip, so if you want to get away with your honey, download it today!
Hello Vino: Pick out the perfect wine with Hello Vino. Nothing says "romance" quite like wine, and your romantic evening certainly deserves the best wine pairing you can find—Hello Vino will help you find it.
Allthecooks Recipes: This excellent repository of recipes is a perfect companion for planning and cooking a romantic home-cooked meal. Vegan? Vegetarian? Love meat? Want to try something exotic? Want to try a twist on a classic? Just want to stick to a classic? Whatever you want to do, you'll find what you need here.
ProFlowers: Flowers are a Valentine's staple. This app lets you pick arrangements for delivery. It's great. But it might be too late for delivery by Valentine's Day this year…you might need to order an "I'm Sorry" bouquet! ProFlowers can deliver flowers for all occasions, so it's a handy app to keep around if your partner likes floral gifts (and who doesn't?).
Have a great weekend
Surprise your loved one with great ideas from the exciting 7 apps listed above. If you have a biz idea and want to make it a reality contact team@sdi.la today for attractive Valentines Day offers, valid from Jan 20th – Feb 20th. You can also check follow us on @SoftwaredevIn to get frequent updates on friday freebies. Software Developers India, California's affordable app development company wishes you a Happy Valentine's Day

Views1425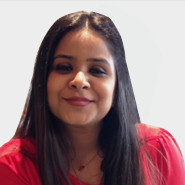 Join
22, 450 Subscribers

and get the latest BUZZ
from Silicon Valley