Views3183
A website is one of the most important aspects of any business these days. Owning a website is a bit like owning a building. You do your regular maintenance and fix each broken window as it comes, but nothing will stop it from starting to show its age, and at some point you'll want to put a new coat of paint on it or throw some solar panels on the roof.
A website is also a bit like a sharp suit or fancy dress you wear when you want to impress someone. You want to make a good impression, and as fashion changes, you need to be ready to change your wardrobe.
Wondering how can you tell if your website needs to be redesigned? Given below are top big fixes that will make your website shine.
1. Mobile-friendly
Over 30% of the globe's web browsing comes from mobile devices. Perhaps you've noticed this trend on your own webmaster analytics, mobile browsing is becoming more and more common. It may soon overtake computer browsing! Don't deny those users a good experience by offering them an optimized interface.
The best thing you can to help your business is to get a responsive web design and ensure your website can be comfortably viewed on any device. It is the modern standard for mobile optimization, recommended by SDI, Google, Microsoft and many others.
2. Looking Modern
This one is a bit harder to quantify. You want your website to look savvy and modern, and eventually your old design won't cut it anymore. If it's clear your website is showing its age, visitors won't hold your business in high regard, just like if you drive to a client meeting in an old clunker, or with a flip-phone strapped to your belt. It's an unquantifiable but very potent element of business.
Websites design these days is all about large, powerful images and generally a low density of information. Links are big and bold. Text is rarely more than a few lines. Images dominate backgrounds. Having a responsive design can give a big boost here, since it will naturally format the website into a more modern shape. Check out modern websites that have moved away from old designs on our stunning portfolio page.
3. HTTPS
Though it is not so much a design issue as it is a technology revamp, HTTPS is an important addition you can make to your website. HTTPS is a secure protocol for internet connections, an absolute must-have for any website which asks users to transfer personal information. However, with web security being brought more and more into the spotlight, HTTPS has become a very valuable asset for building trust with customers for any website.
Google has adopted HTTPS as a search ranking signal, meaning that secure sites will have an edge over their unsecured competition. If you don't have this technology implemented yet, it is well worth considering, especially if you are already going to have work done and HTTPS can be added into the mix.
4. New SEO
Old SEO might be hurting you. Bad backlinks, keyword stuffing, and other old SEO practices are now penalized by search engines. Worse than simply not working optimally, old SEO can actually actively hurt your visibility. If you have noticed a decline in traffic, this could be the cause.
If your goal is to bring in bring in more organic traffic, then it's time for an SEO overhaul. Make sure your site is well-built with flawless HTML markup, relevant backlinks, and intelligent keyword optimization. Search ranking can be a fickle thing, and modern search algorithms are extremely advanced. The most important thing is to build your site to serve the user, but make sure you follow the rules of SEO so that web crawlers index your pages correctly and you don't get penalized for bad practices!
5. Better Calls to Action
If your conversions aren't performing up to your standards, then you need to reevaluate your calls to action (CTAs). Every page needs a purpose, and an action that the viewer can take. What that action is is obviously unique to your business, so it will up to you to decide how you are going to convert users into customers.
When it comes to CTA messages, focus on value and actionability. "Get X benefit by taking Y action" is a great formula that simply spells out what the user needs to know. There are two ways you can lose a potential conversion: either they don't think it is worthwhile, or they don't know how to proceed and leave before figuring it out. There's only so much you can do to make it worth the users time, but there is no reason that the second situation should ever arise
Tie up with award winning web design company
Our expert web designers have an eye for detail and our designs act like a magnet, attracting your target audience to your website. We've built simple to the most complex websites for clients in 40+ countries.
Many of our clients have seen a remarkable increase in sales and web traffic after redesigning their website. If you're looking for great web design and development services, get in touch with web designers Silicon Valley at 408.802.2885, or email us at team@sdi.la. We've built 5000+ websites and we've got the skill, expertise, and insights to make your site excel.

Views3183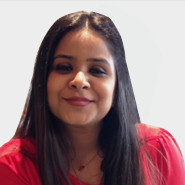 Join
22, 450 Subscribers

and get the latest BUZZ
from Silicon Valley