Views5327
As the world moves more towards cloud-based tech, legacy software providers like Microsoft will become less and less popular with businesses. SaaS companies like Square not only maintain the program and its data on their servers, but they maintain, repair and routinely update their program
Over the last decade, the SaaS industry has grown by leaps and bounds, and while legacy vendors still have a controlling share of the market (83%), SaaS subscriptions are increasing rapidly, generating nearly $25 billion in 2014. Every year for the last five years, SaaS has grown by 7% of the entire world market and 22% of the market, excluding the U.S. That's a pretty sharp statistic – that's a 35% increase in 5 years for the whole world, or 110%, excluding the U.S.
With the globe getting smaller every day, and major tech companies like Facebook attempting to break into emerging markets, now is the time to get your SaaS startup running. Here are a few tips to help you through the process.
Develop, Maintain, and Grow a Customer Base
Develop a customer base is an obvious must for your SaaS startup. You need to identify who your target users are and figure out how to get in touch. Growth hacking methods are extremely useful in developing a large subscription list. Using email lists from sites like LinkedIn and Craigslist provides a large group of users you can contact, already compiled for you. You can keep growing your subscriber list by offering helpful guides and blogs targeting client "pain spots" – areas where your client is having problems. This is also a good way to…
Maintain your client base. If you continually update your guides and blogs you will keep them engaged your customers engaged. Be clear and direct in the value your guide or targeted blog provides to users and make sure they know that it's a free service you offer. Remember that 1 customer already subscribed to your service is better than 10 potential customers. By offering specials to loyal customers you can have them do free marketing for you! Allowing your existing customers to…
Grow your client for you is a cheap and effective way to expand your market. You can entice further growth by adding new features, listening to feedback and offering sign up deals. Continually adding good, relevant data to your blogs and infographics will increase your reputation among the tech community. A good reputation is essential to surviving in a world inundated with bad advice.
Freemium to Premium
One way to boost downloads and drive clients to your SaaS startup is to offer "freemium" services. If it seems counter-intuitive to offer your services for free, that's because it is. How can your startup generate a revenue source if you aren't charging?Here's something for you:How to accelerate revenue with "freemium" apps
The truth is that the tech business is based 100% on customer satisfaction. Offering a limited version of your product has several significant advantages:
First, it allows you to do free market research. It's a realistic test of how well your product satisfies your customer. Free analytic tools are available all over the web. Even if you just offer your product for free on a short-term basis, it can provide invaluable feedback. Take advantage of this.
Second, people like free. Plain and simple. A free, limited, version of your SaaS program will increase your market exposure and showcase your skills as a web developer.
This isn't to say that you shouldn't have a monetization strategy from the get-go. Figure out what you can do for free and start from there. Just remember that you should be able to do it correctly, as well as for free. You have one chance to make an impact, so make sure you do it right.
Once you've figured out what you're willing to do for free, figure out what you aren't. Eventually, you want to drive conversions from your free product to a premium service. Implement a system to steadily drive customers to your premium services. And if your freemium services have to be good, your paid services should be out of this world.
Conclusions
Starting an SaaS startup is not easy. There are a lot of steps and even more pitfalls. Dont be afraid to seek advice and help from industry experts. Figure out what market you are targeting, and seek out Venture Capital investment.
Having a development partner with years of experience is also extremely helpful. The folks over at Software Developers India have been doing this for years and know every in and out of the SaaS world. Email us or call at 408.802.2885 today for a free business consultation.

Views5327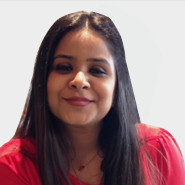 Join
22, 450 Subscribers

and get the latest BUZZ
from Silicon Valley